This past week has been all about the clothes, the trends, and the masterminds behind it all: the designers. These are the real kings and queens of the runway to whom we owe our loyalty for stocking our past, present, and future wardrobes. But as we get caught up in the glamorous frenzy that is New York Fashion Week, our energy is often so focused on the here and now it's easy for us to forget stories that transformed these talented individuals into some of the most prominent designers in the world.
Let us begin with a woman who has left her mark on not only the realm of high fashion, but also the bridal, jewelry, lingerie, and home decor industries, Vera Wang. This week, her models strutted out in artfully constructed dresses and voluminous skirts with bold floral designs. The New York City born designer started her career as the senior fashion editor of Vogue at the mere age of 23, where she stayed for 15 years until becoming a design director for Ralph Lauren. After designing her own wedding gown, she then opened her own bridal boutique on Madison Avenue, NYC. But her international recognition came after the former figure-skater designed a beaded, high-necked outfit with sheer sleeves for figure skater, Nancy Kerrigan (worn in the 1994 Olympics).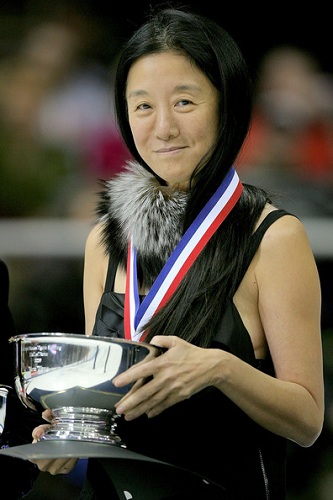 Wang getting inducted into the U.S. Figure Skating Hall of Fame for her designs, 2009
Michael Kors' Fall 2013 collection consisted of sleek, modern cuts and silhouettes and, surprisingly, splashes of neon. Born in Long Island, New York as Karl Anderson Jr., a 5 year old Kors changed his name after his mother remarried. Thankfully, the young designer went with a brand worthy name that currently sits on the wrists of all my best friends (on their watches, that is). But Kors once stood on the opposite end of the fashion spectrum as a model. Okay, well, a child model whose face once graced campaigns for toilet paper and lucky charms. He went on to study at the Fashion Institute of Technology, but dropped out after his second semester and began working at Lothar's where he designed his first line. After bouncing back from bankruptcy, launching his own line, taking a position as creative director of Celine, winning the Menswear Designer of the Year Award, and judging for "Project Runway," Michael Kors has become a household name.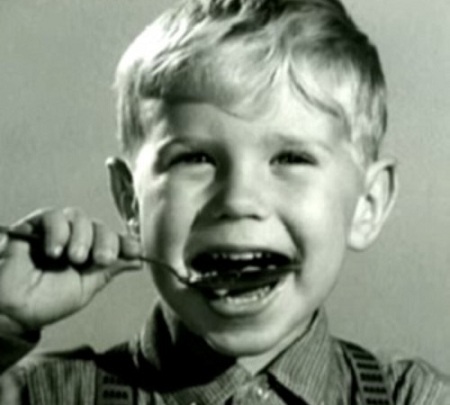 A young Kors in a Lucky Charms ad
Fellow New Yorker, Donna Karan launched a rather dark, sleek collection this week with defined, angular features. Karan began selling clothes at age 14, the same age at which she dropped out of school. With a model mother and suit designer stepfather, fashion had always played a role in her life. The former Parsons student first started designing for Anne Klein and then eventually set out on her own to create a women's line in 1985. With her modern outlook on fashion, Karen launched the well-known and affordable DKNY line which now extends to children's clothing and furniture. The designer has received numerous awards, including the Lifetime Achievement Award from the Council of Fashion Designers of America. She has also been recognized internationally.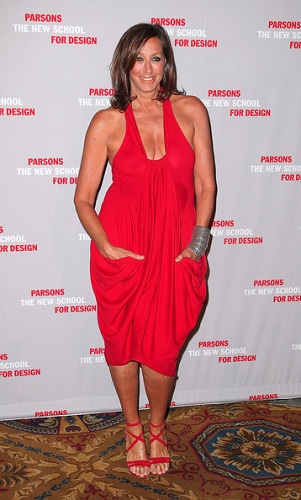 Donna Karan at the 2009 Parsons Fashion benefit
These three designers are but a few in a whole industry of fashion innovators, each with their own personal journeys and successes that deserve recognition. Do you know the stories of your favorite designers?