There is nothing that is more frustrating to me in February than 50 degree weekends and 30 degree weeks. Getting through the school week is hard enough without freezing temperatures. Lately, whenever the temperature is above 50 I wear heels with my daily outfits, but that seems to be only during the weekends. This leaves me constantly longing for the weekends, so I can wear my heels and a light jacket. But then what do I wear during the week? It's like night and day. I've been trying to figure out how to look stylish while keeping just as warm as if I were wearing my North Face puffer coat.
Showing personal style during NYFW, this past week, everyone in New York was facing a similar issue while dealing with the after effects of Nemo and it's freezing temperatures. So, naturally, I turned to the many street style gurus that were caught looking fab and warm during the week. Here are my favorite:
Jane Aldridge of Sea of Shoes stayed warm in her fur shawl.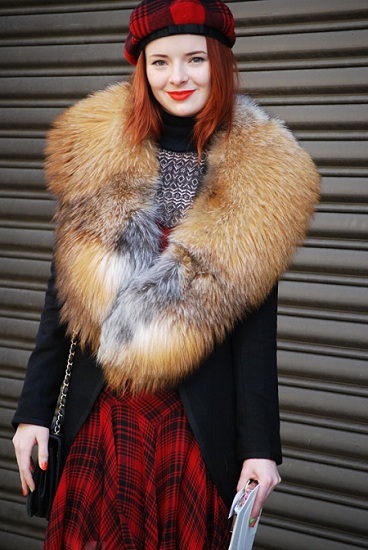 Leandra Medine of The Man Repeller layered with socks in her heels, lots of denim, a big and long coat, and a hat.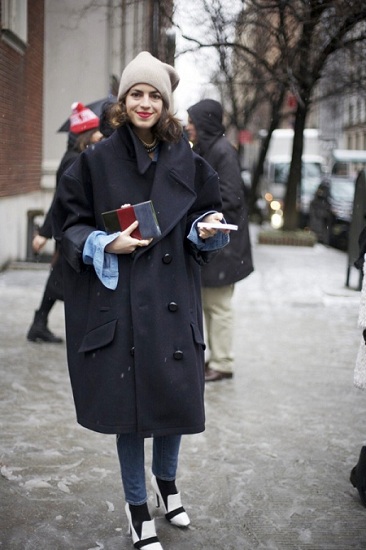 Preetma Singh rocked the fur gloves (I want a pair!), sweater tights, and fur around the neck.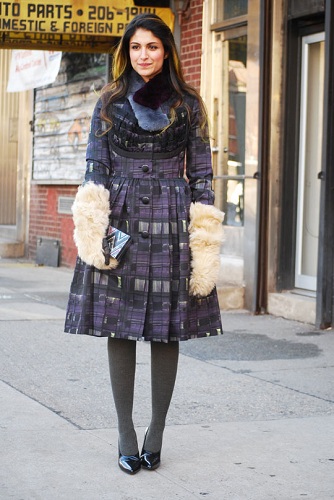 Legwarmers anyone?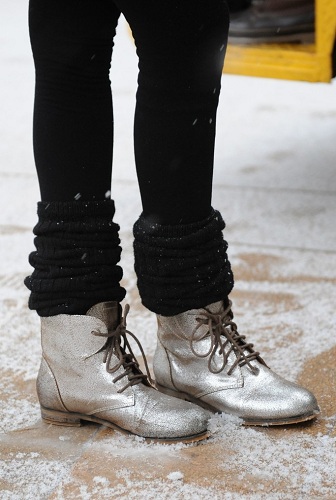 Fur and scarf head wraps are taking over the world.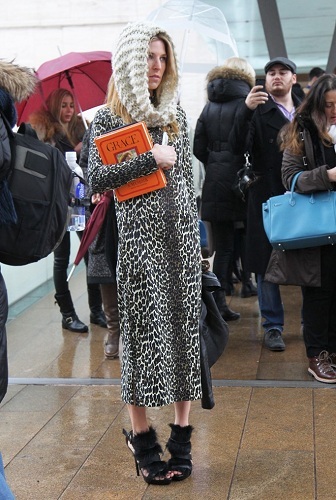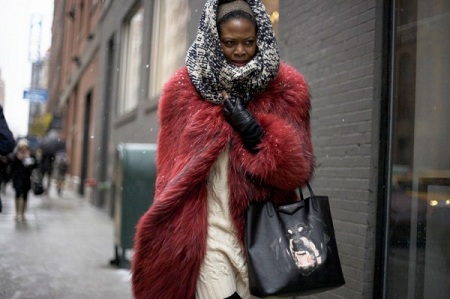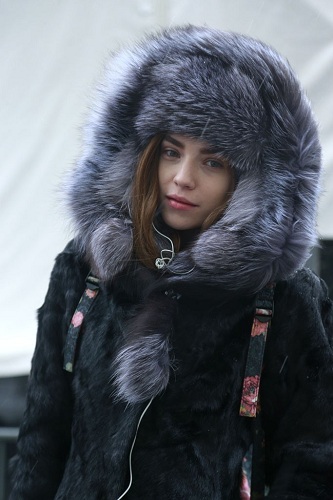 Hopefully we can all take some pointers from our fashion street walkers, and stay warm this coming cold week.
How do you stay warm in style?