After seeing pictures on Instagram and Tumblr during Mercedes Benz Fashion Week 2013, it has been decided that next year I am traveling to NYC to try and get in on some of the action. Although my jealousy was at an all time high when I was scrolling through pictures of not only shows but after parties from the top designers, it is not to say I didn't enjoy gawking at them all and dreaming of one day being involved! For the past week, I've been vicariously living through my favorite fashion bloggers, ManRepeller and Sincerely Jules, who were lucky enough to attend the shows during Fashion Week. Through the pictures, they've posted on Instagram and the reviews I have seen online; I've come up with my favorite looks from the week. Hopefully, in the future I can actually see one of them in real life.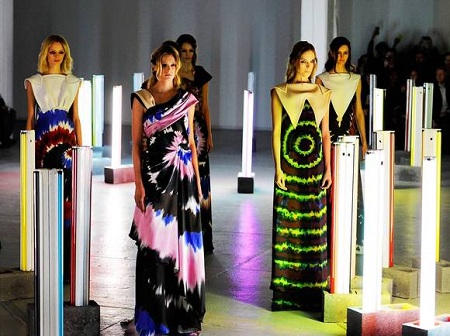 Tie Dye, Rodarte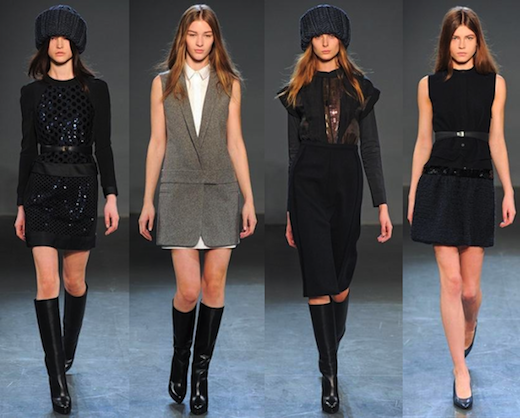 1960s inspired Beatnik, Victoria, Victoria Beckham.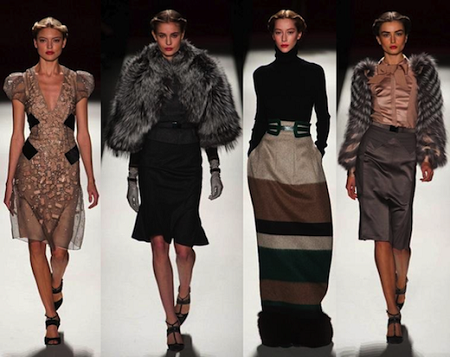 Fur and long hemlines. Carolina Herrera.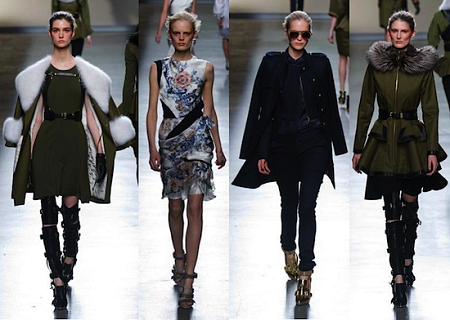 Army greens, Prabal Gurung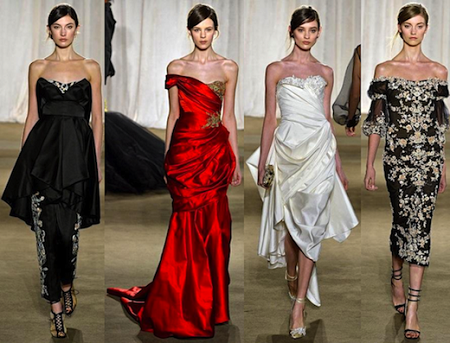 Romantic gowns, Marchesa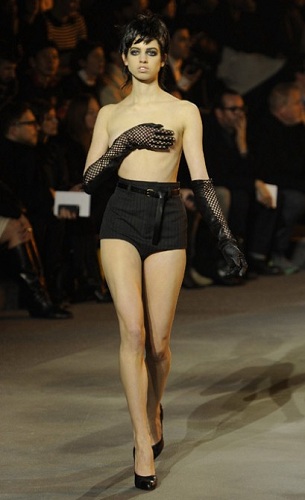 Topless model, Marc Jacobs.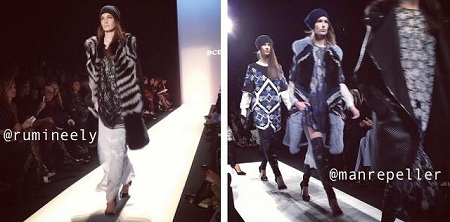 My favorite look of the whole week was BCBG Max Azria. Every look was paired with a beanie, which gave the ensemble an edgy "cool-girl" look.
So, NYFW '13 is over, but don't worry because we've got London Fashion Week this week to drool over. Keep an eye out for my favorite looks from London.
P.S., If you or your company would like to sponsor me for the coming Fashion Week, please submit your inquiry using the contact form above. Thanks for your time and consideration. At First Class Fashionista, we produce quality work for our readers and our partners, and nothing less!