As if I needed any other reason to be more obsessed with Rachel Zoe. Girl is a celebrity stylist, reality TV star, new designer, and she just opened a salon on Valentines Day in NYC! The salon is called DreamDry, and is located in the Flatirons District. It offers a variety of washes and blowouts ($40), or dry hair styling ($20).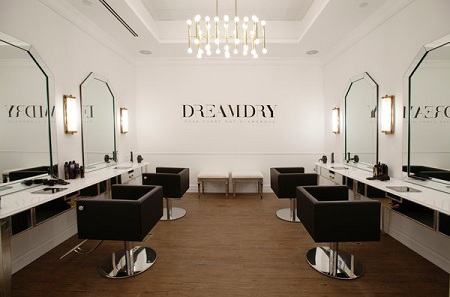 DreamDry isn't far from salons similar to it, Drybar and Blow, but Zoe and business partner Robin Moraetes are adding a few twists to keep it unique: a loyalty program and a DreamDry Dossier to track customers' loyalty points and style history. Each client will be given an iPad to peruse the salon's latest style offerings. They will then be photographed on the iPad for future reference.
The trendy Ms. Zoe will update the menu to keep up with current celebrity trends, but will also feature timeless classics such as "The Audrey" (a simple up-do) and "The Farrah" (loose waves).
"The styes at DreamDry are inspired by my personal muses and fashion icons. DreamDry is all about making glamorous hair an everyday reality." -Rachel Zoe.