If you are looking to plan a summer vacation and you're trying to find a place with a lot of beauty, history, and charm, Colorado is what you're looking for! Colorado is not only known for the gorgeous Rocky Mountains, but also for its amazing weather.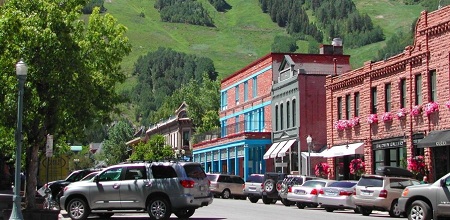 Aspen is one of the best places to visit year around and there are a lot of attractions that are a must. Aspen has lots of natural scenery and a trout stream running through the town. Also, it is a relaxing place with a great night scene for those who like to go out. If you are in the mood for shopping, there are a lot of high-end shops and boutiques that are Fashionista worthy!
Denver Zoo is one of the best zoos in the world, and is definitely full of adventure. The zoo is a great place to set aside a day and visit. There are 3,500 different animals to see and most are exotic to the area. Information
Estes Park is a great town full of wonderful shops and restaurants. There are lots of fun activities to do, like hiking, miniature golf, and horseback riding. The scenery in Estes Park is absolutely breathtaking and is something everyone should see and experience. Information
Glenwood Springs is a small town with a great historical background. The main attractions in Glenwood Springs are the hot springs! This is a great place to get away and relax. Glenwood Caverns Adventure Park is an amusement park in a mountain! There are various things to do such as cave tours, the alpine slide, and scavenger hunts. This park has something interesting and fun for visitors of all ages to do. Information
Garden of the Gods is a park that everyone should see at some point in their lives. There are many things to do while you are there such as biking, rock climbing, bird watching, or you could just enjoy the scenery and have a picnic. Information
Hanging Lake is definitely a sight to see. Hanging lake is suspended on the top of the Glenwood Canyon's Cliff and it has multiple waterfalls that are rushing down into the same lake. Make sure to bring a camera because this is something that you want to capture when hiking.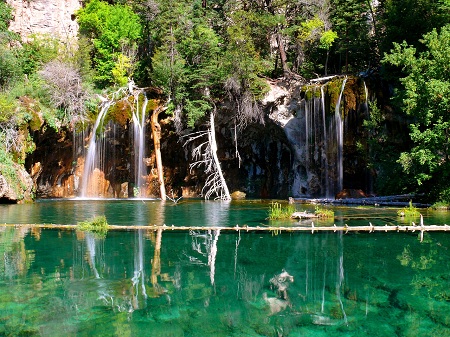 Red Rocks is the ultimate place to go and see a live concert. The stadium is built inside a large formation of red rocks. Red Rocks is a breathtaking place that can be beautiful day and night. There are a lot of famous and local bands that play there all summer long, making it an awesome place to listen to your favorite type of music! Information
Just remember, if you are coming to Colorado for summer vacations, don't forget your jacket. This might sound odd if you're planning a summer vacation, but the weather in Colorado is very unpredictable and you always have to be prepared for rain, sun, or even snow at any time of the year! Leave us a comment below telling us about your upcoming vacation plans!