Today ladies and gentlemen, Nasty Gal released their Spring 2013 line. This is where you start dancing…or pulling out your credit cards (preferably both).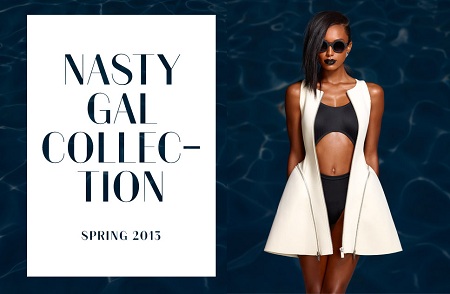 As described by the masters of ready-to-wear fashion themselves, "beach goes beyond the outer limits of cool with sport-meets-space influence." A little touch of 90's country club, and a splash of Baywatch are blended together to form this modernly sleek, warm-weathered collection. Buckles, Scuba fabric, Aqua Mesh, Organza and Coated polyester are sure to make for the perfect beach to nightlife wardrobe, and NG has it all; from sheer skater skirts, to leather-look overall dresses and netted beach jackets. Neons and pastels have never looked so effortlessly trendy and thoughtfully constructed at the same time.
Here are a few of my got-to-have pieces from the collection…If I HAD to choose only a few.