Okay, so I have a lot of girl crushes and many of my biggest girl crushes consist of Victoria's Secret models because, well, duh. One of the Victoria's Secret angels that ranks very highly on my list is Lily Aldridge, who also happens to be married to a rockstar (Kings of Leon frontman, Caleb Followill), seems to have it all. She's a lingerie model for a living, is married to a rockstar, and now has teamed up with Velvet to design a clothing line consisting of dresses, sweaters, outwear, and more.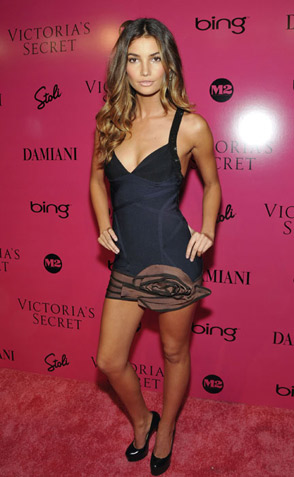 Lily spoke exclusively with Elle.com about her experience designing with Velvet.
"It's something I've always wanted to do. Other people have approached me about things, but it never seemed right. I've been working with Velvet for ten years now [on campaigns], so when they asked me, I knew they were who I wanted to collaborate with. They've watched me grow up and become a woman. I trust them, and they're like family. We talked about what I wanted to wear this spring, and we created it. I'm literally dying for them to send me clothes because I can't wait to wear them," says Aldridge. Read the full interview here.
Fellow fashionistas, what do you think? Are you as excited as me? Share your thoughts below.