As most of you may know, New York Fashion Week just wrapped up and buying season has begun. This means we all need to start planning our fall and winter 2013-14 wardrobes…even though we're barely out of this year's cold. I am ABSOLUTELY IN LOVE with the forecasts and the trends spotted on this year's runway. Beginning with the juxtaposition of dressy-casual and ending in the wonderfully draping, baggy fabrics.
Here are some of my favorite looks from the designers…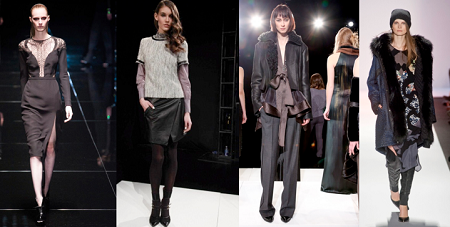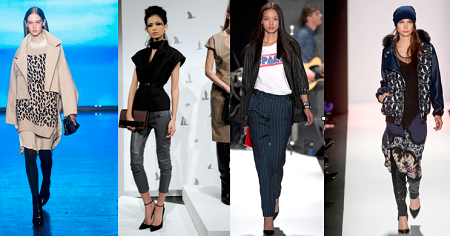 (From top to bottom and left to right)
Gucci, Marissa Webb, Brandon Sun, BCBG Max Azria, DKNY, Monika Chiang, Rebecca Minkoff, and BCBG Max Azria.
My favorite parts of these looks are the long hemlines, slits, layers, fur, slouch, beanies, more layers, pointed toes, graphics, and more slouch. Everything is gracefully baggy, drapey and layered to perfection. All of that juxtaposed with conservative hemlines, structured details and accessories, and opposite mixtures like graphic tees and blazers, makes for one hot fashion season.
Below are a few collages I created with ideas for you to implement these runway looks into your everyday style.
1. Beanies– These are a fun way to dress any outfit slightly down- or in this seasons case, make it trendy. I have seen more beanies this year on fashionistas everywhere, than on the slopes.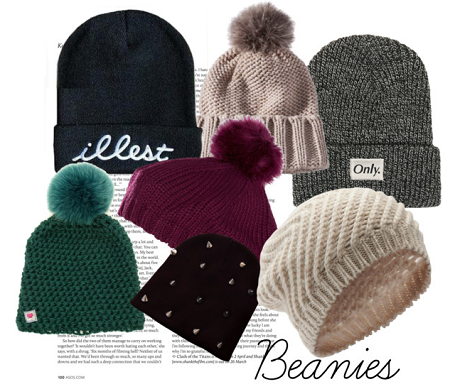 2. Long Hemlines– I can't express how excited I am about this trend…No more miniskirt overload! But that doesn't mean you can't look sexy in long skirts, they can be tight and have plunging slits to show off those hot legs. Paired with a graphic tee, pointed heels and a cape, this item can take you from boring dressy to office chic in minutes.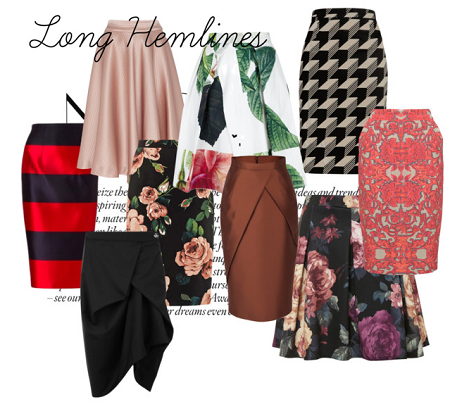 3. Tunics with Slouchy Pants– LAYERS! I have seen dresses and long tunics paired with harems and trousers left and right…and I'm lovin' it. The best part about this trend? There are hundreds of ways to do it. Layer a tunic, slouchy cardigan, kimono, scarf, trench, fur scarf and a pair of slouchy trousers, and you have a full-blown BCBG look-alike.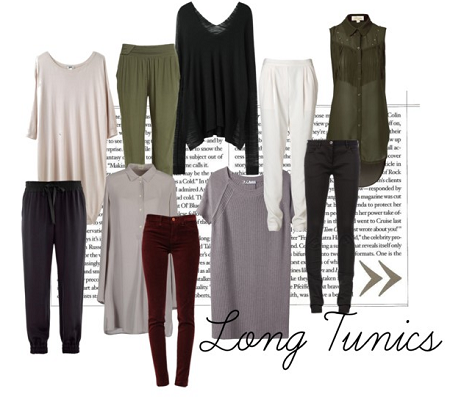 4. Distressed Jeans and Pointed, Strappy Heels- Nothing blends sleek and casual like these two items. A fur coat, boyfriend jeans,a neon, pointed-heel and beanie can make a comfy outfit look effortless and chic.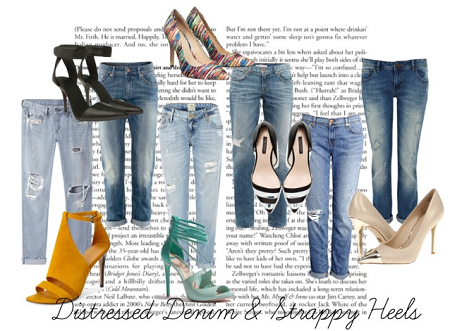 5. Graphic Tees with Blazers– I love this look, once again, because of the dressy to casual transition. In today's fashion world, we are given a great ability to be more versatile and more expressive, so why not start here, somewhere simple and easy to pull off?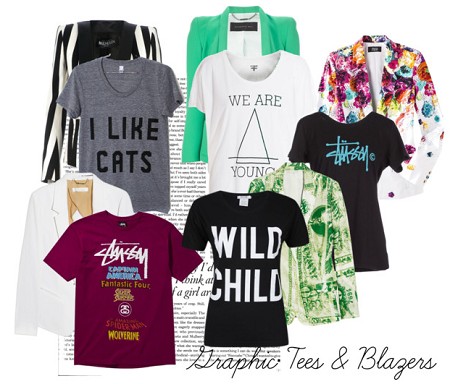 6. Fur– I saw a plethora of fur on this year's runway, and on every beloved fashion blogger's Instagram. Vests, Coats, Hats, Scarves, Collars, Stoles, or Muffs are a few of the ways to begin this classic look.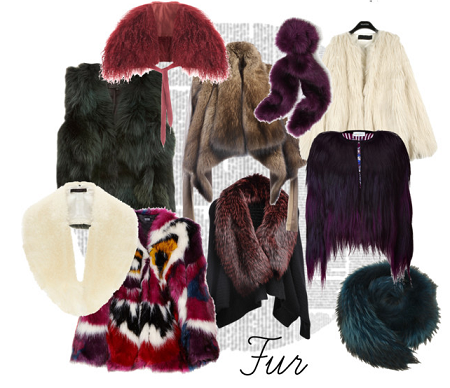 If you didn't get a chance to check out NYFW this year, I hope this helped!
Until next time,
Chelsey