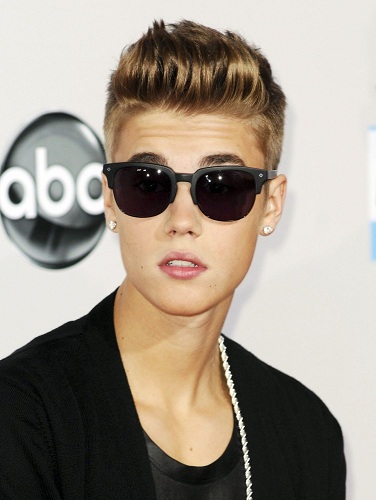 The horrifying new details of the plot to murder Justin Beiber by hitman Tanner Ruane, convicted criminal Dana Martin, and former fellow inmate Mark Staake has recently taken the spotlight, but surprisingly this incident was reported back in December 2012. New details of audio-taped phone calls about the plot have just been released.
According to reports, Dana Martin who is serving two life sentences for the rape and murder of a 15-year-old girl from Vermont in 2000 was infatuated with Justin Beiber. Supposedly, Dana Martin sent several pieces of fan mail to Justin and even has a large tattoo of the international popstar on his leg! After receiving no response from his idol, he is said to have plotted to kidnap and murder Justin Beiber at his sold-out Madison Square Garden show in November 2012. Supposedly, Dana Martin recruited his former fellow inmate Mark Staake, who then recruited his nephew Tanner Ruane to do the job of strangling Bieber with Beiber's own signature paisley scarf, murder his bodyguard, and castrate them both.
Listen to the chilling audio.

Within the audio tapes, Dana Martin mentions the purchase of hedge clippers intended to castrate Justin Bieber and his bodyguard. While being held in the Southern New Mexico Correctional Facility, Dana Martin makes phone calls to Ruane asking, "Did he go over the Bieber thing with you?" Ruane responds, "Nah. The way I like to work dude, I like to know as little as possible. He's gonna use one of the things you gave him, and then he's gonna take care of it." It has been deciphered by authorities that when Ruane mentions "the things you gave him" he was referring to Justin Beibers signature paisley scarf. From a prior phone call, Martin says to Ruane, "Knot it in the front once, really tight, put it in a knot that cuts off all the oxygen, and then tie it in the back again, really tight. That seals the deal." According to reports, authorities believe Ruane requested $5,000 for each one he gets, "gets" referring to murder. During another phone call, Martin tells Staake "kill the pitbulls and you're going to castrate them," the word "pitbull" referring to Justin Bieber.
The plan of this murder was foiled and made public when Staake and Ruane were arrested by border patrol after making the wrong turn into Canada. All three men involved are facing two counts of conspiracy to commit murder and conspiracy to commit aggravated battery. Justin Beiber, who recently took a family getaway vacation appeared calm and collected after hearing about the new details within the case. And, of course, he was accompanied by his security team.
Facebook shout outs go to: Ji Nali Mij of Denver, CO, Wayne Avara and Nick Delarosa of Lakewood, CO, and Madeline Haenel of Thornton, CO. Thanks for reading!