After days of backstage mayhem, worrisome decision making, and the fulfillment of high expectations, the designers of London Fashion Week can now kick back with their New York predecessors and watch it all go down in Milan and Paris. This past week, London has yet again raised Fashion Week standards, though through methods quite different from those seen in New York.
London Fashion Week Autumn/Winter 2013 has had its fair share of sleek, masculine collections that are simplistic yet daring. Lucas Nascimento unleashed a variety of contrasted separates with straight, blunt cuts and silhouettes that allow for unrestricted movement. Paul Costelloe's models marched out a limited palette of ivory, powder pinks and blues, navy, red, and brown. His doll-house chic collection may have been a bit plain, but Costello made up for the lack of adornment with impeccably tailored, classic pieces.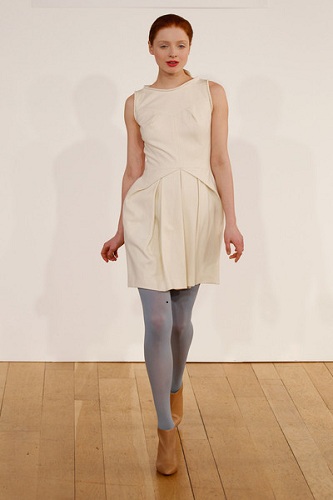 Paul Costelloe at London Fashion Week Fall 2013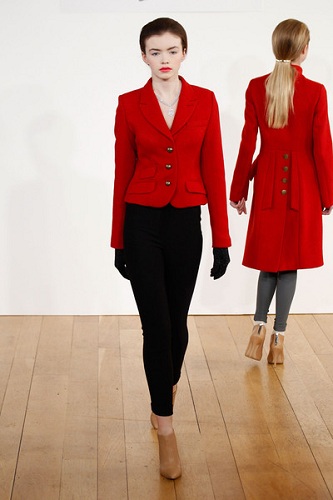 Paul Costelloe at London Fashion Week Fall 2013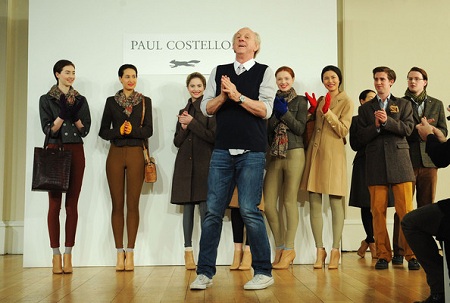 Paul Costelloe- Presentation- London Fashion Week F/W 2013
Other designers went a more peculiar route. Take Anya Hindmarch's "live art" show. The designer teamed up with set designer Rachel Thomas and Robin Weijers, or "Mr. Domino," to create an installation that included a 66,000-domino-long train. Amid the chaos of falling dominoes, confusing stripe graphics and multicolored lights, emerged the latest Hindmarch handbags on rising platforms- an impressive feat for having had no rehearsal!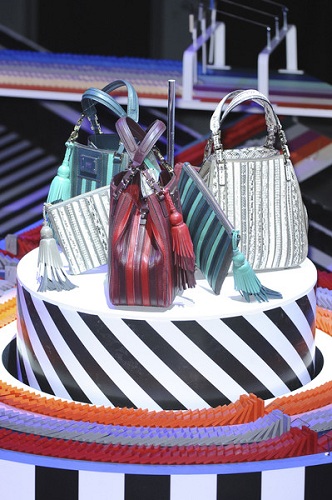 Anya Hindmarch at London Fashion Week Fall 2013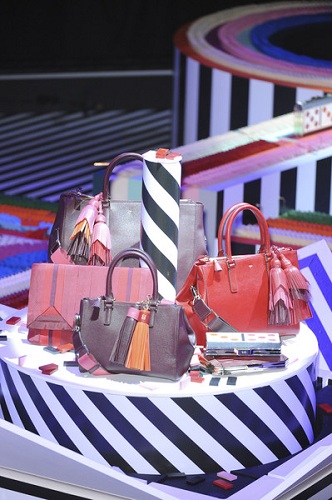 Anya Hindmarch at London Fashion Week Fall 2013
Bora Asku tackled Fashion Week with an art show of sorts. His collection included sculptural pieces and delicate dresses with intricate details. His futuristic silhouettes accentuated the shoulders and were paired with face-hugging head pieces, that to me, read as fashion-forward space helmets. Asku, like many designers of New York Fashion Week, incorporated mesmerizing prints into a handful of outfits. Eudan Choi chose to intersperse fun floral headpieces throughout his show. This created an odd springtime vibe, yet the vivacious flowers brought out the colors in each look.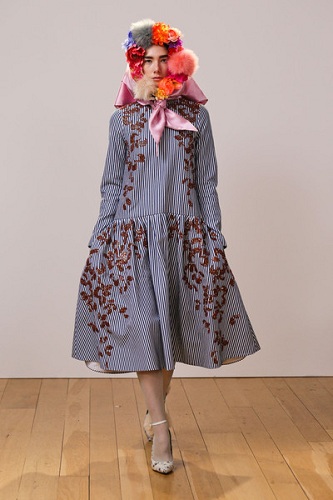 Eudan Choi at London Fashion Week Fall 2013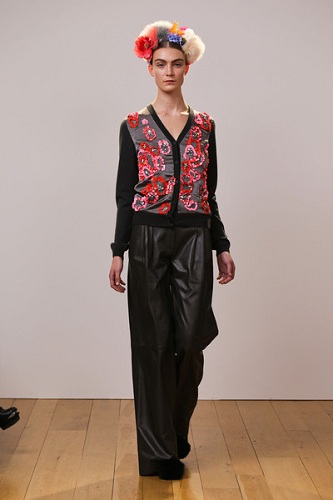 If there's one thing that both New York and London Fashion Week have confirmed, it's that comfort is in! Airy drapery, and masculine structures have been persistent throughout this period of fashionista bliss, bringing with them a new, edgy look of resilience. And to that I say, BRING ON FALL 2013!