As most of us know, JCPenny has been around a long time and recently changed their focus to make the store more modern and up to date with the latest fashion trends. There is a lot up for discussion about JCPenny as a company because, compared to a lot of other department stores, it is not at the top of most people's shopping list. This company has come up with a lot of new and innovative ideas to bring consumers back. Like other retail stores, they have partnered with a few different, trendy designers to create exclusive clothing lines at affordable prices. So far, JCPenny has teamed up with Nicole Miller and Liz Claiborne, and their looks are great!
The good news is that JCPenny is still reinventing itself. JCP is now teaming up with Georgia Chapman from Marchesa to create a line that is affordable yet elegant. Pearl by Georgina of Marchesa will be placed in over 500 JCPenny stores across the country. Each piece was designed to make women feel like the glamorous stars we see all the time on the red carpet. How exciting!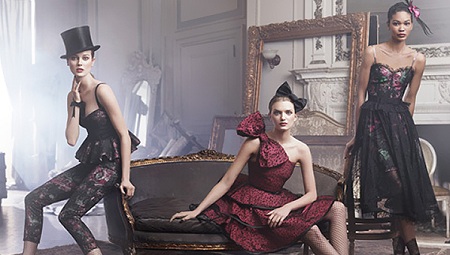 The collection includes a variety of dresses and gowns. Whether you are shopping for prom or a black-tie occasion, there will be a look for you at JCPenny. All the gowns were designed by Georgia Chapman herself. This is a great opportunity for JCPenny to provide options for customers who want designer garments, but at an affordable price. This collection, available online now, will hit stores on March 1st, right in time for prom and wedding season! The price point for this collection ranges from $70.00 to $100.00.
here. Happy shopping Fashionista!