Like I've mentioned in past posts, I am obsessed with award shows! So obsessed in fact, I even find a way to watch awards that aren't broadcasted in the U.S. The Brit Awards were held at the O2 Arena in London on Wednesday, and luckily I found a live stream online so I could watch too! Of course, as I've said before, my favorite part of awards shows is seeing what all the stars were wearing, and the Brits did not disappoint! I usually focus on what women were wearing to these types of shows, but I absolutely loved how many of the men were dressed. There's just something about those British boys… Here were my favorite looks from the show.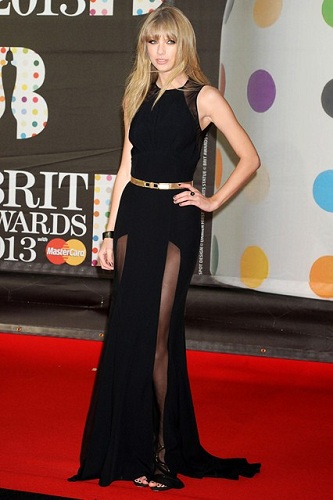 Taylor Swift in Elie Saab. T Swift's fashion is always a hit or miss with me, but lately I've been loving her red carpet style. Taylor has gone the more daring route, and I'm loving it! I'm obsessed with the high slits in this dress. All the leg being shown is balanced out by the high neckline, making the dress sexy but still appropriate.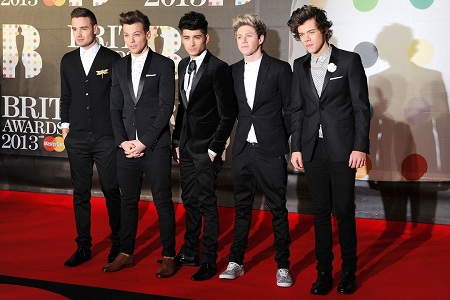 One Direction suited in Alexander McQueen, Burberry, Topman, ASOS, and Kurt Geiger. These boys always look stylish and put together, and they are extremely good looking (Hello Harry Styles!). I love how they are all color coordinated, while each still having their own style. Any Fashionista would be lucky to walk the red carpet with these guys.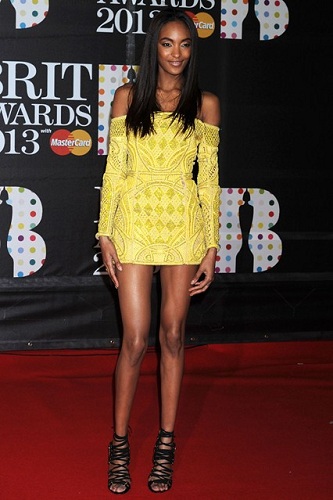 Jourdan Dunn in Balmain. I'm sure it's hard for Jourdan Dunn to look bad in anything, but I am loving this lemon yellow mini dress on her! Her amazing legs go on for days, so why not show them off? The color goes so well with her skin tone. The embellishments on the dress, as well as the off the shoulder neckline, gives this dress a high fashion look; and when you're a super model, you can definitely get away with showing that much skin!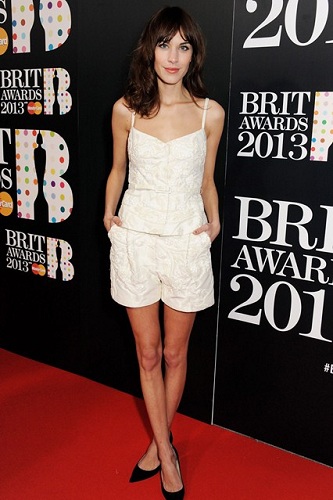 Alexa Chung in Valentino. Alexa Chung is one of my biggest style icons, and this playsuit is just one example of why. She kept the look very simple; but the embellishment on the playsuit and the Jimmy Choo pumps, brought the whole look together. This is totally something I would wear on a night out.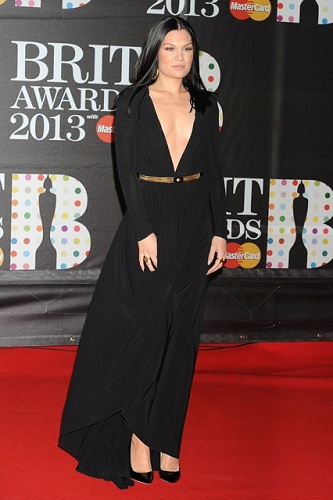 Jessie J in Versace. Jessie J embraced one of my favorite trends, the plunging neckline and I think she pulled it off. This Versace dress is from the autumn/winter 2013 line and paired with a gold belt and Jimmy Choos, I think she kept it simple but extremely classy.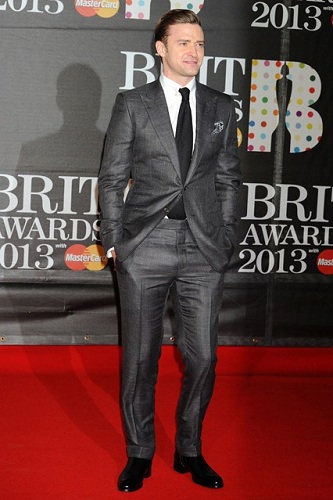 Justin Timberlake in Tom Ford. I am so extremely excited about JT's return to music and award shows because I'm a huge fan of his music, as well as his impeccable fashion sense. Mr. Timberlake always looks dapper and I'm loving that he went with a grey suit instead of the typical black.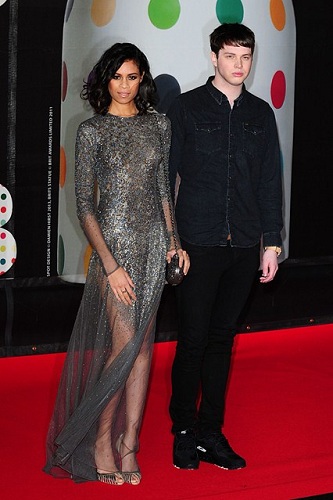 Aluna Francis in Theysken's Theory. This was probably one of my favorite looks of the night. I'm all about sequins, but what I love about this dress is how it becomes more and more sheer as it flows towards the ground. I'm loving the mesh look right now. My favorite parts about this dress are the sleeves and the leg slits that show skin, but in a classy way.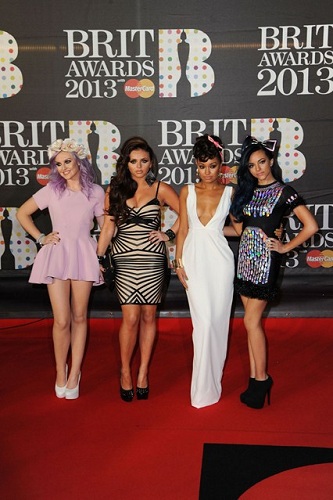 Little Mix, all in different designs. UK X Factor winners, Little Mix, looked adorable on the red carpet. They clearly all have their own personal style, but they all wore Kurt Geiger heels. My favorite look out of the four is the white gown with plunging neckline. And I am loving Perrie Edward's extremely stylish flower crown!
These were my favorite looks from the Brits! Fashionistas, do you agree or did you have other opinions? Let me know!