The most well-known actors and actresses arrived at the red carpet last night for the annual Academy Awards. The Oscars were created to celebrate the brilliance that people develop in the film industry each year, commemorating those talents that seem to stand out more than others. Additionally, they were also meant to showcase new talents that will someday impact the film industry. This glamorous night was full of famous hard working people who helped create some of the best movies of the year. I realize this. However, the event may have been about the movies, but the fact is most of us watched to see what each Hollywood Star was wearing.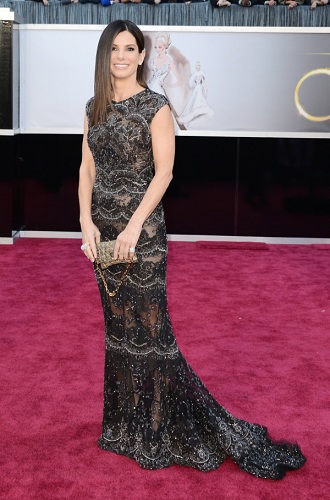 Sandra Bullock looked absolutely stunning in a seductive Ellie Saab black gown. This dress had a high neckline beaded throughout the dress. She accessorized the dress with a Swarovski clutch with a gold chain.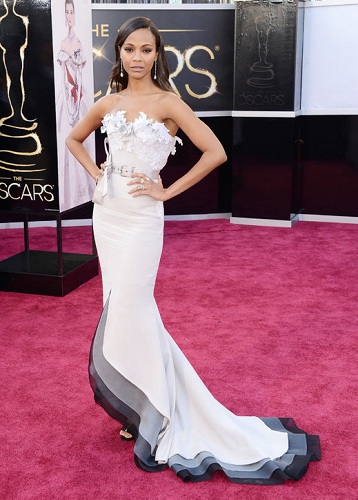 Zoe Saldana wore a sleek Alexis Mobille gown. This dress had a strapless bodice and there were multiple layers of ruffles at the hem of the dress, creating a very romantic look.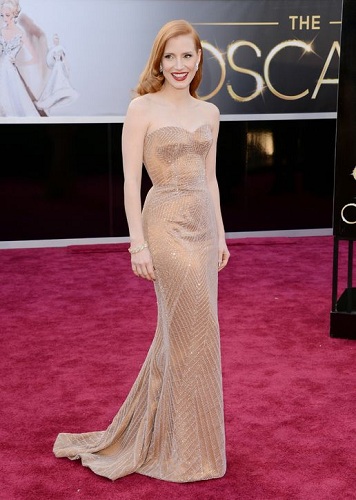 Jessica Chastain wore a gold strapless custom gown by Armani. This dress looked amazing with her red hair and was paired well with Christen Louboutin heels. She also accessorized with Harry Winston Jewels.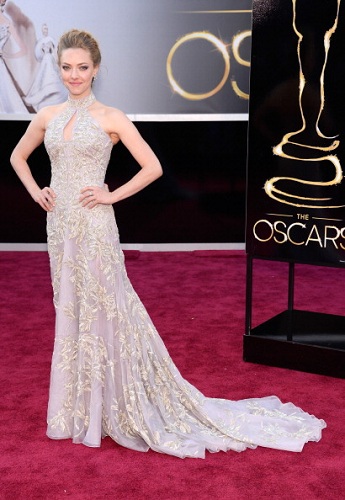 Amanda Seyfried rocked a gorgeous custom Alexander McQueen gown. The dress had a plunging halter neckline. The neckline really accented her up do and showed off her Lorraine Jewels.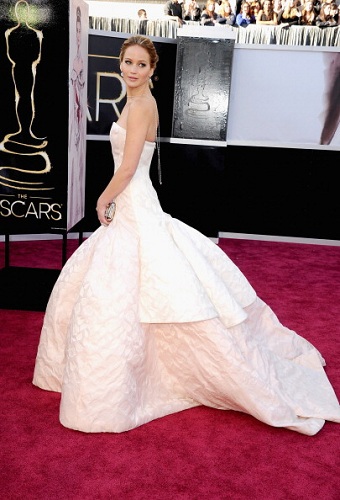 Jennifer Lawrence is one of those people who could look beautiful in pretty much everything. She wore a Dior Haute Couture dress while winning one of the most prestigious awards of the night, Best Actress. This dress was a perfect choice and suited her big night well.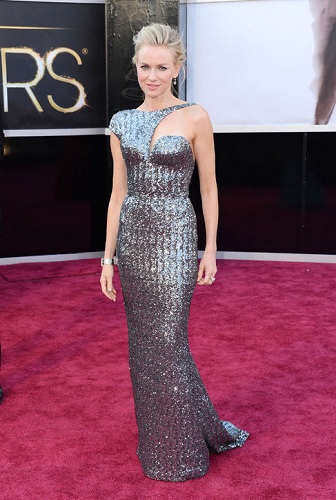 Nominated for Best Actress, Naomi watts strutted down the red carpet wearing a silver dress by Armani. The neckline on this dress was fantastic and is something that only certain women could pull off, and she definitely made a great choice for this event.
This red carpet event was full of surprising styles and trends. A lot of the actresses chose to sparkle with elegance, while others showed their Hollywood charm with bow ties and designer accessories. It's time to hear what you think. Who was the best dressed at the Oscar awards last night? Will you go for the most daring, maybe stunning, or just overall gorgeous!