This year's Oscars was filled with beautiful women in beautiful gowns, yet there were many looks that were tied for best dressed for me. There were also celebrities who I am sure did not look in the mirror before they left for the event. To see a gorgeous gown on the red carpet is always a given, but it's always just as fun to see who made the worst dressed list. Right?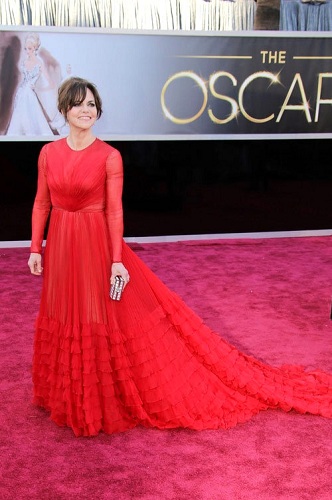 First on the worst dressed list for me is Sally Field. She's an amazing actress, but this look made her look even older than she is. It wrapped her body really awkwardly.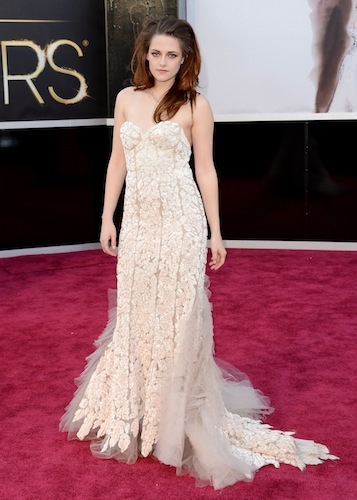 Next, is the girl who never seems to care what she looks like, Kristen Stewart. Honestly, Kristen looks like she just rolled out of bed and put on a gown. She could have cleaned this look up by doing her hair.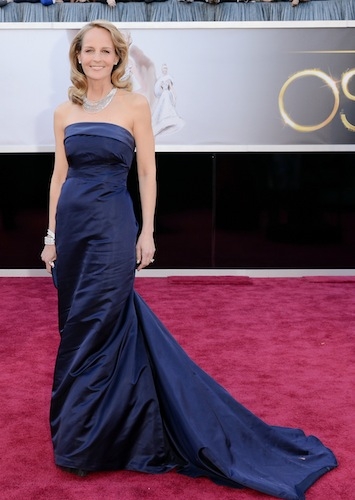 Helen Hunt is also looking outdated in this dress that actually looks like a prom dress from 2001.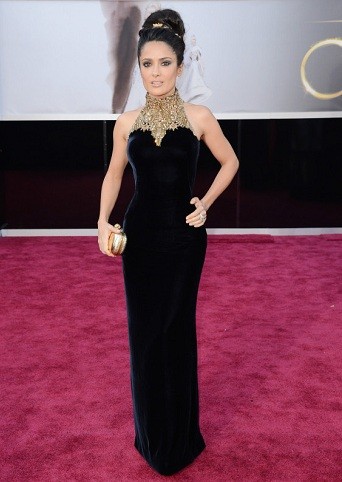 Salma Hayek to me is probably one of the most gorgeous actresses of all time, I love her, and her movies, but I think this outfit looks like a Halloween costume. The dress looks like it's made out of cheap velvet, and the neck brace is not flattering to her at all.
What were your votes for worst dressed?