Movie Review: Dressed by Nary Manivong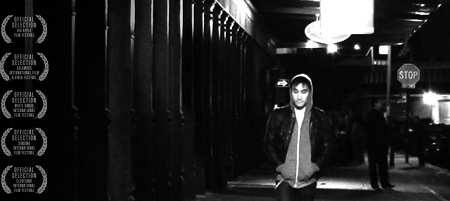 "Dressed" is a documentary about a young man named Nary Manivong who was abandoned by his parents at the young age of 14. Nary and his four siblings were abused growing up. He struggled to make it with a few various jobs, and living in and out of shelters. Nary dreamed of becoming a fashion designer and so he went forth in pursing his dream and moved to New York. He worked at a major fabric store that is centered on helping young designers find the right fabrics for their designs. The store sells fabrics at reasonable prices, giving people the opportunity to purchase exactly what they need. Everything that Nary made went straight towards his collection. Pursing his dream may have been what kept him alive because he made the decision to center his focus on a goal and did not look in any another direction. Throughout this film, there are a lot of accomplished people in the industry who talk about Nary Manivong and how hard he has been working to make it. A lot of the people also gave great advice to fellow designers explaining that it's great to have a dream, but it is better to work with someone else first before starting your own line when you are young because there is the potential to get burned out quickly. Only 200 fashion designers produce collections for New York Fashion Week, and 80% of those designers end up going out of business after two years. Which may sound discouraging to some, but getting your foot in the door is the first step.
After many years, Nary Manivong ended up at fashion week to show his first collection. He wanted to develop clothing that he wished he could've worn growing up.
From my personal experience, this is a documentary that everyone should see. If you are looking for inspiration, this is a great film to watch. It can teach you that no matter the obstacles you face in life, there is always a way to make your dream become a reality—It just takes dedication and hard work.
Currently, Nary Manivong is trying to raising money on KickStarter to help re-launch his Eponymous clothing line and hopes to finish his fall 2013 collection. His fundraiser ends March 7, 2013 here. Nary's collection is something that everyone should check out. He is a great designer to look to for trends. Judging from his other collections, it's easy to tell that he really likes to follow trend forecasts, and he takes that into account when he is designing.