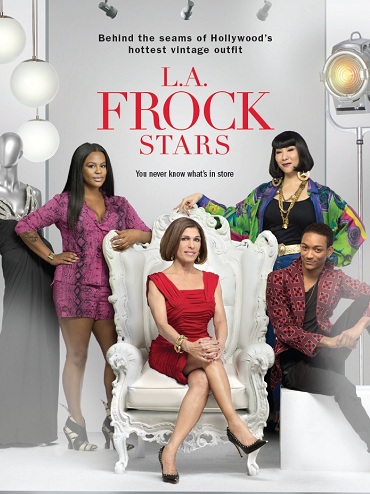 Starting March 7th, Fashionistas everywhere will get a peek inside one of LA's exclusive vintage boutiques. LA Frock Stars will take viewers behind the scenes of The Way We Wore clothing store in Hollywood to follow store owner, Doris Raymond, and her well-dressed staff. The six episode series, airing on the Smithsonian Channel, features the vintage clothing expert and staff dressing the city's elite and assisting an endless stream of A-list clients.
Raymond's boutique sells women's fashions from the 1900s to 1980s. Her extensive knowledge of designer fashion aids her in perfectly styling clients utilizing pieces from high profile designers and iconic fashion figures. Whatever the Hollywood fashion elite needs, The Way We Wore has it for them! The boutique's celebrity clientele includes Adele, Dita Von Tesse, and Sophia Bush.
The Smithsonian channel will air LA Frock Stars beginning March 7th at 8pm (check listings for channel information). Until then Fashionistas…
Watch the first episode here!