International Pop Icon Justin Bieber turned 19-years-old on March 1st. According to his Twitter status, he had the "worst birthday", but it looked like he was really excited when tweeted "Big night ahead!" just before the party.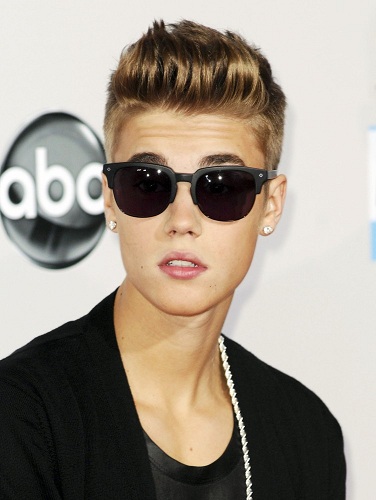 On his big day, Justin Bieber received a customized Batman-themed bike from his father, and he spent the day shopping—Beiber bought himself a brand new pair of Christian Louboutin sneakers. His birthday bash was held at London's Cirque du Soir. But the celebration ended early when Will Smith's son Jaden Smith and Ella-Paige Roberts Clarke were asked to leave during an argument between Bieber's entourage and club security. Supposedly, 14-year-old Jaden Smith and 17-year-old Ella-Paige Roberts Clarke were not allowed inside the nightclub. According to reports, Bieber tweeted "weak ass club…dummies pushing my fans and being overly aggressive."
It seems it was not only a bad night for Justin Bieber, but also Lil Twist. He got pulled over driving on the 101 Freeway after leaving Bieber at Fisker Karma. According to reports, Lil Twist was pulled over by the California Highway Patrol for making an unsafe lane change. A source says the charge was dropped, but he was ticketed for having tinted windows.
Later, Bieber did say it was not the worst birthday because all of his friends from back home flew. It's safe to say he was just mad at the moment. And, Justin did find someone that night to make it all a little better, British singer-model Ella-Paige Roberts Clarke. The two met months ago in Los Angeles where Ella-Paige Roberts Clarke was recording. The Biebs was dating Selena Gomez at the time. Justin and Ella-Paige have been seen in London at a Justin Timberlake concert and attending the Brit Awards in late February. Interestingly, Clarke denies having a romantic relationship with Justin Bieber.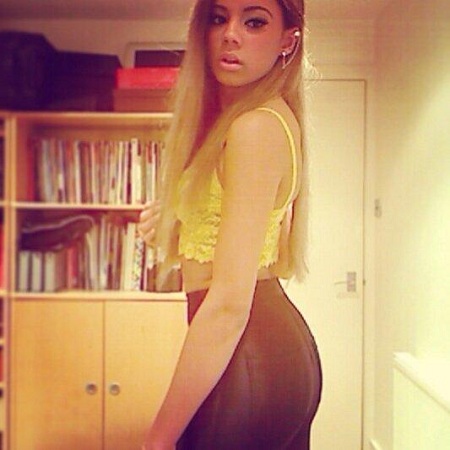 Who is Ella-Paige Roberts Clarke? Clarke is 17-years-old, she is a model and aspiring singer. She is currently working on her debut, which is how or when she met Justin Bieber last fall in Los Angeles. She has uploaded her original song "A Thousand Stories", a ballad that shows off her talent. Clarke has also uploaded a cover of Justin Bieber's "As Long As You Love Me" remixed with Rihanna's "Diamonds".
Bieber fans seem to prefer Selena Gomez over Ella-Paige Roberts Clarke. Tweets have been posted about the dislike of his new "Girlfriend" including; "I'm not liking this whole Ella Paige Roberts Clark thing…..I prefer Selena," tweeted by @BieberTeamNY. "She's under age & her personality must be amazing since I don't find her pretty at all," tweeted by @JustinDimples, and @TeamJustinAus.
Is this why…? Ella-Paige Roberts Clarke likes to post many pictures on Instagram. The pictures she posts are of her wearing extreme makeup and tight revealing outfits. People can't help gossiping about how she likes to wear a marijuana-leaf adorned hat, post pictures of herself drinking alcohol (Legal age to drink in the U.K. is 18), and last but not least; she likes to post pictures of herself taking bubble baths.
What do the FCF readers think of Ella-Paige Roberts Clarke? Would she be a perfect match for Justin Bieber? Or might she cause him more trouble?