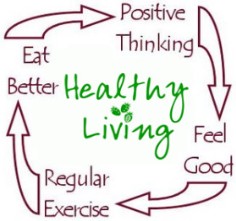 Sticking With It!
I know that some of you are having a hard time sticking to your fitness routines or even getting into one. So here are a few tips to get you started on the right foot.
Do it for the right reasons– Don't do it because someone else is doing it. If this is your reason for getting to the gym, you are bound to fail. You have to find the desire to stick with a fitness routine on your own. If you're doing this for someone else, you will never be satisfied and less likely to stick with a program.

Learn to love it– It takes 21 days to form a habit. Once you stay consistent and start to see how you really feel, then you learn to love it.

Mix it up– I mix up my training with Muay Thai kickboxing. You should check your local gym or local parks for group exercise classes

Don't give up– There were so many times that I wanted to give up but I knew that I would be failing myself. I set a goal and I was the one responsible for sticking to it and making sure I didn't stop until I achieved the results that I wanted.

Start slow– Don't DIVE IN and start working out 7 days a week. Working out that many times in a week is the fastest way to burn yourself out. Start with 1-2 days a week and gradually increase how many days you train. Your body has to adjust.

Buddy system– Going with a friend helps you stay on track. At times, I wish I had someone to workout with! Having a buddy can actually make you more accountable because this person is just as motivated as you are to achieve results.

Exercise when you have time– Even if it is only 30 minutes and you just go for a brisk walk. Something is better than nothing.

No blame game- You can't blame anyone for your results but you. What you put in is what you get out. Too many of us refuse to take responsibility for our actions and, as an adult, you should be able to accept responsibility for everything that you do. If you don't work out, you won't see results.

Set realistic goals-I remember having a client come to me and say she wanted to lose 20lbs in a month. I told her we need to be realistic and the most I've ever seen anyone lose in a month was 12 pounds. You have to be realistic when setting goals because if you aren't realistic, that's the easiest way for you to become discouraged—when you don't see results.

Keep a journal- Having a journal will allow you to monitor your progress as well as see where you may have went wrong in your training. Seeing the progress and making changes along the way is all apart of the process.
I hope these tips help you stick with your fitness routine. If you're having a hard time even trying to figure out where to start or what to do, feel free to send me an email: Mofit16@gmail.com