CSU Apparel Design and Merchandising Students presents Destinations
Last Friday night myself and fellow FCF writer, Emily, were chosen to go to Fort Collins and see the Destinations fashion show that was put on by the Design and Merchandising students at Colorado State University. Going into this experience, I wasn't really sure what to expect, but I was really eager to find out. I've never been to a college fashion event put on by anyone other than my school, so I was excited to see what it would be like!
When we arrived at the Lincoln Center, we were given press passes which made us both feel extremely V.I.P. The show was just starting, so we took our seats. They opened the show with the CSU acapella group, "The RAMblings", who performed in between each "destination". I didn't know too much about the event going into it, but I knew it was a compilation of the senior design student's final projects. Throughout the show, I kept having to make sure the students actually made these pieces. They honestly blew me away! The garments were all so well made and extremely high fashion!
There were twenty six designers and around 50 models. The host of the show introduced the first "destination", which was Urban Edge. This was probably my favorite segment. These looks included modern high fashion looks and a lot of menswear, which I found refreshing. My favorite looks from this segment consisted of a cut out romper, low crotch pants, and a collection that stood out the most to me that involved black sheets covering the models faces with wide brimmed black hats, sweaters, leather tunics, and combat boots.
The next destination was Mystic Woodlands. This segment had hot pinks as well as muted greys and pastels. There was a collection with an Indian style print and this amazing jumpsuit paired with a trendy mesh headband. The collection that sticks out most in my mind from Mystic Woodlands were these gorgeous fairy like gowns that had bejeweled bodices and petal-like skirts.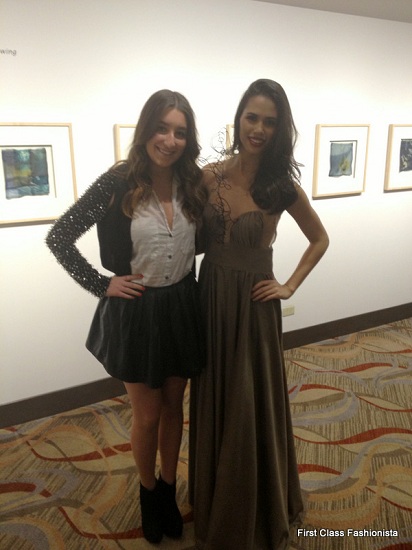 Extreme Altitudes was the next destination, and it was very Colorado. Their collections included stylish and dressed up workout gear. For instance, they would pair a hoodie with a skirt, or a jersey dress. They also had swimsuits and ski inspired outfits with beanies and jackets and snow pants.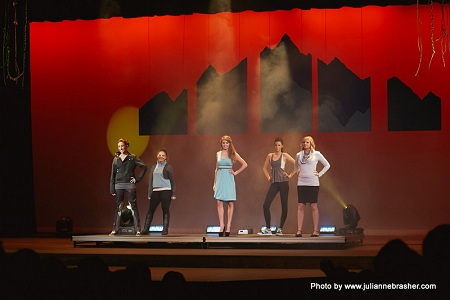 The final destination was European Elegance. These collections had a medieval feel with a lot of velvet and maroons and navys. This destination also included bridal wear with beautiful wedding and bridesmaids dresses. The collection that stood out the most to me was 3 or 4 bridesmaids dresses completed with a wedding dress and two adorable kids modeling what the ring bearer and flower girl would wear!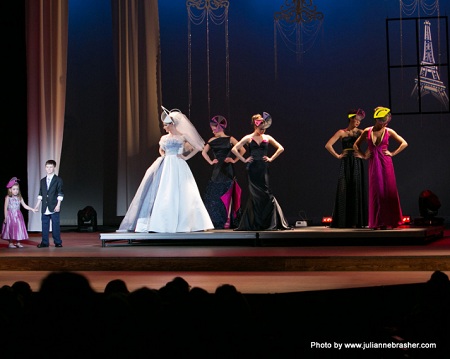 The visuals and stage decorations were extremely well done as well and there was a DJ playing appropriate and up tempo music for each "destination". I was pleasantly surprised and thoroughly impressed by the professionalism of this show. Not only the design team, but the merchandising team as well helped put the entire show together and the end result was so good.
Enjoy the picture gallery provided by Julianne Brasher Photography. First Class Fashionista would like to thank Julianne for partnering with us to share this experience!
To view or purchase Julianne's beautiful runway pics, visit http://juliannebrasher.instaproofs.com/category.php?event=782149&id=1947345.