Show off your personality with a homemade crochet or fabric infinity scarf. The crochet infinity scarf is a different, fun and easy scarf DIY that I think anyone could make. Crocheting is really relaxing and is great to do when you are watching television, riding the light rail, or just relaxing.
The Crochet Infinity Scarf: Skill Level low
Supplies Needed
2 spools of Love or Red Heart yarn or
1 spool of Caron one pound roll
Crochet Hook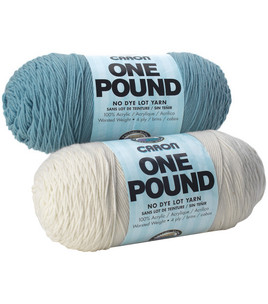 Step 1– Chain 100 single stitches
Step 2-Attach each end using a single stitch making sure that the chain is only twisted once.
Step 3– Begin to do a single stitch using the chain just made.
Step 4– Continue to use a single stitch. Crochet around the chain about 10 to 12 times debating on how thick you want your scarf to be.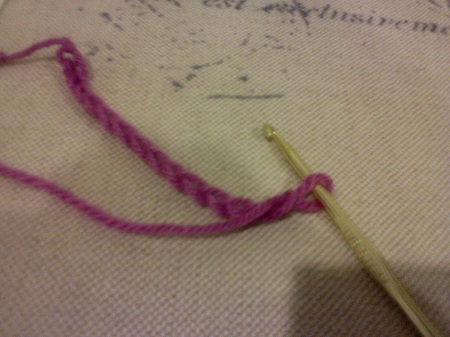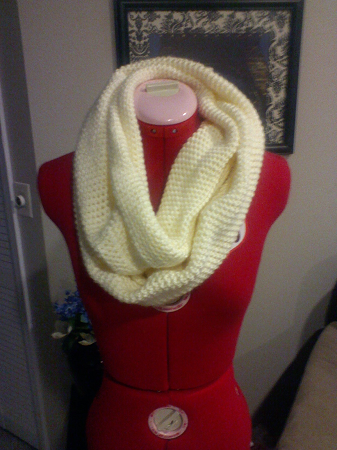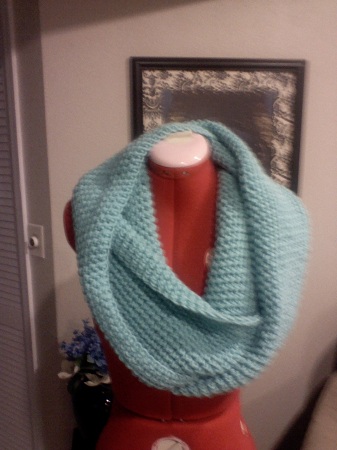 This is a really simply crochet project for beginners that is fun and easy. It can really make a great scarf that anyone can use any day.
The Fabric Infinity Scarf: Skill level low
Supplies Need:
Serger or Sewing Machine
Thread
Ruler
1 yard of knit fabric of your choice
Pins
Ball point Needle
Step 1– Lay the knit fabric on a flat surface. Using fabric scissors cut the yard of fabric in half.
Step 2– Fold the piece of fabric that you just cut in half and serge the edges together.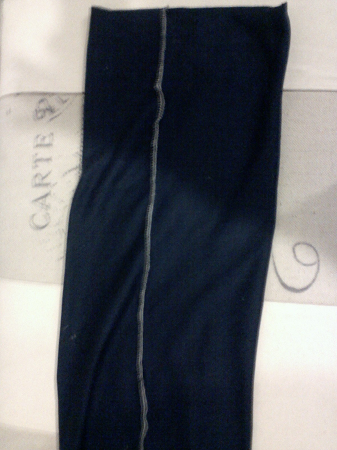 Step 3– Take the fabric and turn it right side out so the seam will not show.
Step 4– Bring all the ends together and serge the ends together making sure to go around the edges to attach that way the seams will be inside the scarf. Leave about an inch of the scarf edges open.
Step 5– Using a needle and thread, hand sew the rest of the scarf making sure all of the raw edges are inside the scarf.
Step 6– Press the seams of the scarf and try it on!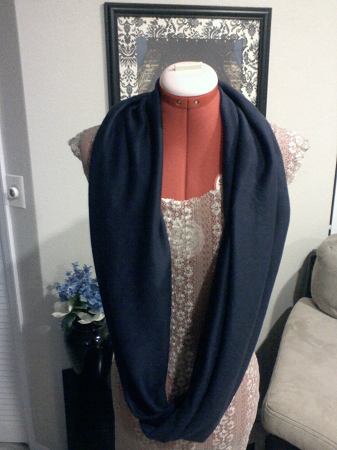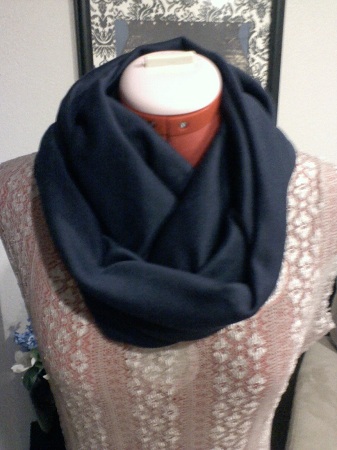 This is a great scarf to make for the spring because you can select a light weight fabric and use fun and bright prints.