With Spring on the way, Target presented an opportunity for bloggers around the nation to refresh their homes with their fabulous line of home goods—the "Target Threshold Collection". First Class Fashionista was among the lucky bloggers selected for the "Dress up the Season" opportunity. Participants received a $200 gift card in order to revamp a room of their choice using the Threshold line, and was asked to share the experience. Let me tell you—it was a fantastic one!
The Threshold line by Target carries a variety of home products with the perfect mix of classic and modern decor. The best part about the merchandise is that you can find key elements that give your home a modern elegance at an extremely affordable price! The collection debuted in September of 2012, pulling from inspirations like the New England countryside's equestrian style to the incorporation of Native American and color-popping prints.
I've found myself browsing through the Threshold products many times before but never was lucky enough to purchase anything for my home. Target's collection carries everything from modern kitchen necessities and cozy bedroom blankets to colorful and clean living room accessories. For this incredible opportunity, I chose to give a "Threshold refresh" to my living room. As I shopped the collection, I was pleasantly surprised with how many items I could purchase for just $200. Usually, I would expect redecorating to cost much more, but the collection offered pieces that were incredibly affordable while still maintaining a high quality.
Below are some photographs of my living room before the makeover. As you can see, it was pretty bare with a few cheap decorations I had collected over the past few years—nothing to brag about.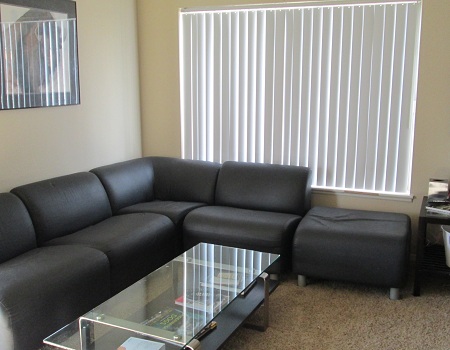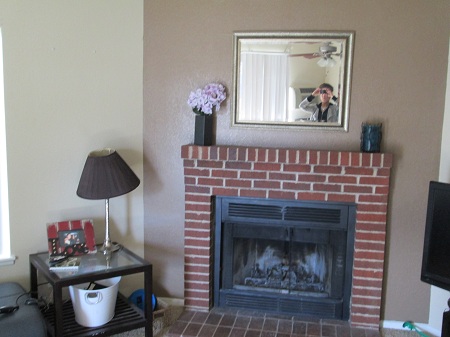 Pictured below are several of the items that I chose for my remodel. (Lampshade: $15.99, Grey Ombre Curtains: $47.48, Throw Pillows: $22.49 each)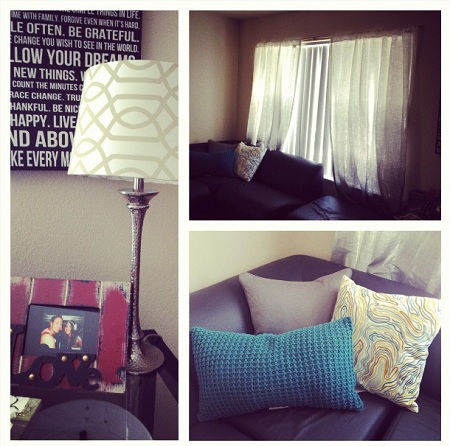 In addition to the decorative elements above, I purchased several pieces from the collection to decorate the mantel above my fireplace which are pictured below: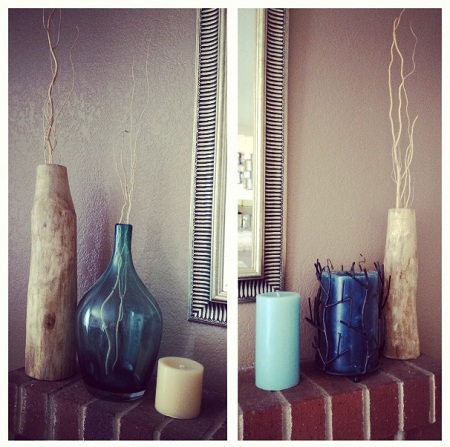 (Large Wood Table Vase: $24.99, Turquoise Glass Table Vase: $17.99, Small Wood Table Vase: $17.99, Large Candle: $4.99, Small Candle: $2.99)
After a fun day of shopping and redecorating, my makeover was finally complete and I was extremely excited about the results. Target's Threshold collection was able to spice up my living room and give it that crisp spring feel. For anyone looking for an affordable change for a space in there home, I would highly recommend this exquisite line of home goods. Pictured below is my new and improved Threshold-inspired living room!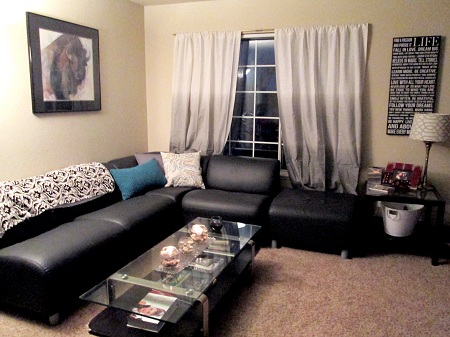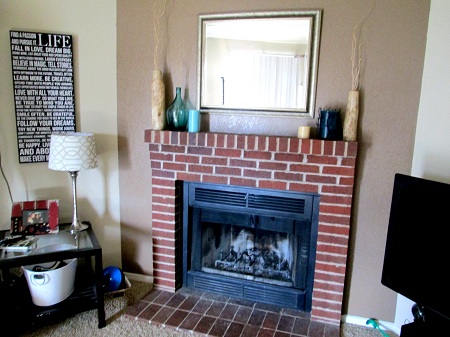 To shop the Target Threshold Collection online visit: http://www.target.com/c/threshold-brand-shop/-/N-56clv

Brand Statement:
It's the right mix of classic and modern. An effortless elegance. Beautiful, yet affordable. Designed for a lifetime of housewarmings. It's everything you'll love about your home.
Disclosure:
Compensation was provided by Target via Glam Media. The opinions expressed herein are those of the author and are not indicative of the opinions or positions of Target. Regardless First Class Fashionista only recommends products or services we use, will use or have used personally and believe will be good for our readers. We are disclosing this in accordance with the Federal Trade Commissions 16 CFR, Part 255 Guides Concerning the Use of Endorsements and Testimonials in Advertising. All opinions stated here were not directly influenced by the brand. In cases where we can not support a product, that product will not be featured at FCF.