Although I have never blogged about menswear before, I am highly interested in it and I have actually designed quite a bit of menswear. When I watched the 2013 Grammys, I was instantly intrigued with Fun's front-man, Nate Ruess. I became infatuated with his style the first time I saw them perform "We Are Young" at the 2012 MTV Movie Awards. I remember, to this day, loving the aesthetics of his look. I was then reminded at this years Grammy's performance when he rocked a muted-silver, pleather, button-up and navy blue capris. Yes, I just said capris…on a man. I LOVE IT. I instantly fell in love and, of course, have been nagging my boyfriend non-stop to mirror this same look and, with much apprehension, he is coming around to the idea. Since then, I have seen this trend everywhere and it makes me very happy. So ladies share this link with your boyfriends, and gentlemen take notes because this is a perfect effortless look for spring and summer.
Below is the video of Fun's Grammy's performance.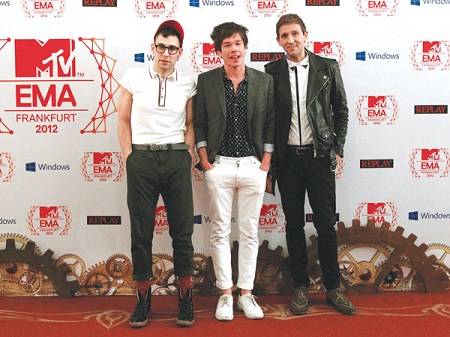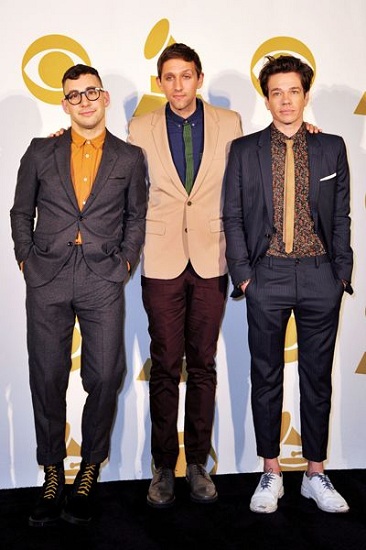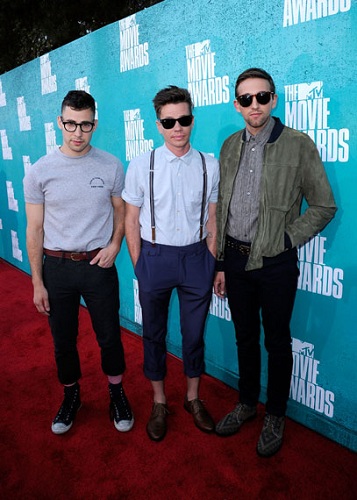 These dudes, all three of them, are positively ones to watch for style.
Here are some collages I've created to illustrate this look, with places to purchase below.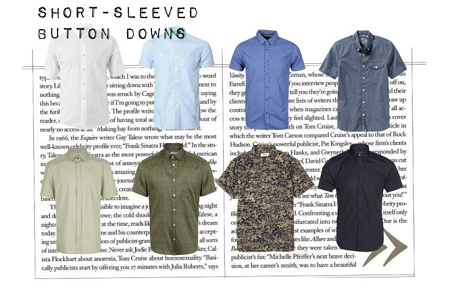 White Stephen Schneider Tailored Shirt
Light Blue Gio-Goi Symondo Shirt
Bravesoul Gallaghere Printed Short Sleeve Shirt
Gap 1969 Chambray Mini Checkered Shirt
Comme Des Garcons Homme Plus Short Sleeve
H&M, Forever 21 Mens and Urban Outfitters are also more affordable places to shop short-sleeve button downs for men.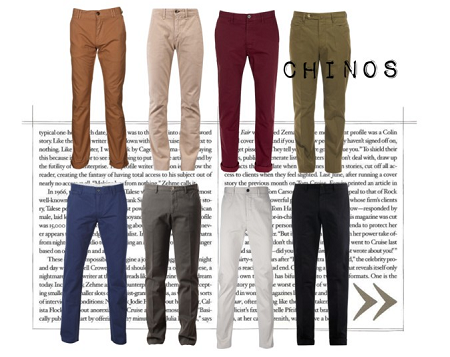 Barbour Men's Brenton Chino- Camel
TOPMAN Burgundy Polkadot Skinny Chinos
H&M and ASOS are other affordable places for Chinos.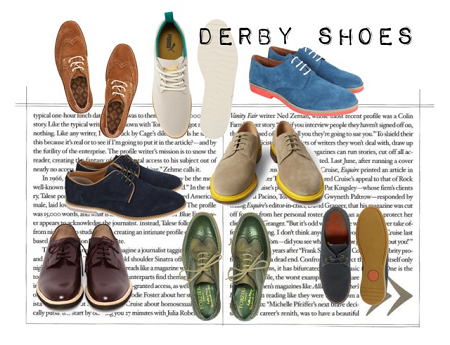 Ted Baker JAMFRO Suede Derby Brogue
Paolo Vandini Mens Blue Suede Contrast Sole Shoe
Peter Werth Mens Navy Nesbitt Derby Shoes
Mark McNairy Contrast-Welt Suede Derby Shoes
FORZIERI Two-Tone Wingtop Derby Shoe
Derby shoes can be found everywhere right now. My favorite ones are made by Common Projects and Ted Baker, I also really like the idea of a Derby-Sneaker blend. They can be found at ALDO, Nordstroms and even H&M.
Hope this proved useful!
Until next time,
Chelsey