As I've been watching live footage of London, Paris, and Milan Fashion Week, I stumbled upon footage from Tokyo Fashion Week and loved it! Having only begun Saturday, Tokyo Fashion Week has started out impressively with designer Masanori Morikawa taking the stage on Monday featuring his collection titled "Fenghuang," which is Chinese for the phoenix. The collection is part of his self-made label, "Christian Dada". Morikawa's style is both funky and modern, complete with a collection of beautiful winged shoes.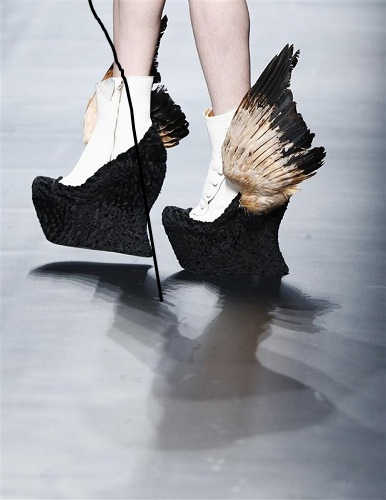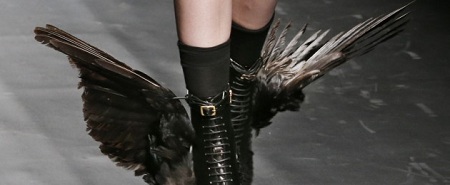 Having been known for dressing superstar Lady Gaga, Morikawa's show on Monday was packed with other worldly superstars like Anderson Cooper, Madonna, Bo Derek, Rose McGowan, and Princess Kate! Morikawa explained to reporters that the phoenix is a simple creature and embodies both the male and female, so his collection was representative of that, using solid colors and gender-neutral silhouettes.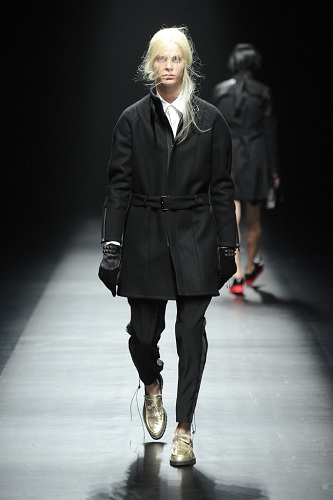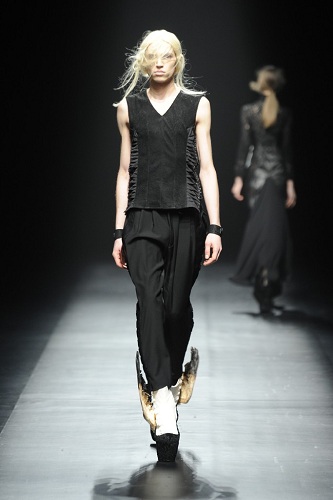 The show was nothing short of stunning and I can't wait to check out more footage in the week to come!