We can all agree that technology has invaded practically every aspect of our lives – how we communicate, travel, receive information, and more recently, how we date. Though online dating is no new invention, recently, it has taken many forms. There's eHarmony and Match.com of which we know from those commercials with the lovestruck couples who dance around, gazing lovingly into each other's eyes as Natalie Cole's "This Will Be" plays in the background. And then, when we thought technology could no longer make things easier, out pop a dozen or so dating apps. Tinder, Blendr, Skout, OKCupid, Badoo, MeetMe – the options are endless!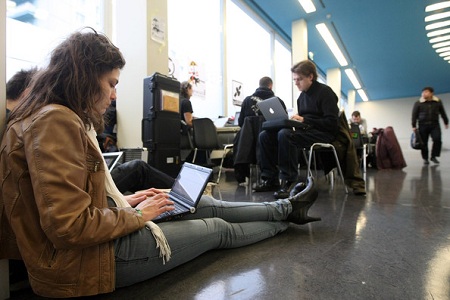 Chaos Computer Club 28th Congress
So what's the deal with this sudden explosion of virtual dating aids? Is it because of the recent technologically advanced generations' lack of social skills? There are certainly plenty of singles to go around, 100 million in the U.S. and of those, 40 million who use online dating sites. Some have pinned economic recession as a scapegoat with the argument that meeting people is an expensive business. Many simply can't afford to be going out every night with the slim chance that they will meet someone special. But that's okay considering only 9% of women and 2% of men say they've found a relationship at a bar or club.
Dating sites save time, money, and even the awkwardness  that often comes with meeting someone for the first time. Most sites require a picture or two, as well as a bit of personal information – gender, interests, hobbies etc. Self summaries allow for people to test the waters before sending a message to show their interest in another. A thorough profile could potentially provide a whole array of conversation topics to be used upon introducing oneself, or eventually meeting someone in person. Look at it as a kind of safety net on which one may fall in times of conversational standstill.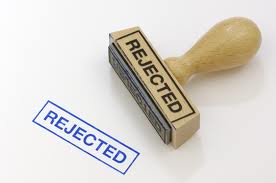 In a virtual world where a new dating option is just a click away, people have access to more of  variety of individuals than those they may encounter in daily life. For example, online dating can yield an openness to different ages and races. Through carefree conversations/messages and information provided by personal profiles, one can gain insight into another's personality rather than immediately writing someone off based on looks, without the chance to really engage with him/her.
What does this mean for the many hopefuls who cling to the notion of love at first sight? Well, consider this: 63% of married couples in the U.S. met through a network of friends, or naturally, so to speak. Just because online dating exists does not mean it is the only way to find a significant other. Many view it as a last resort, but the truth is that it's more of an enabler, if anything. People, especially women want to cut to the chase and find the ONE without having to go through the often painful process of dating. This unfortunately, is a rare occurrence. I've never been in love, but to me it seems that love is not possible without effort. As my friends say time and time again, "the struggle is real."