Keeping Up With the Latest in Fashion
Making garments out of fabric is so last century. Innovative fashion designers have ditched the needle-and-thread way of life and can now print their designs without ever touching a sewing machine. 3-dimensional printing is manufacturing technology which makes it possible to turn 3D modeled designs into custom solid objects on demand. It allows for the creation of forms previously unattainable from conventional means of production. We are creating new ways to bring art and science together.
I got stuck for literally hours watching YouTube videos about 3d printed fashion. As a designer, you no longer have to limit yourself to what can be sewn. Anything is possible; just design and print that puppy out! Artistic expression has no limits. Supposedly it has a flexible, fabric like feel, and it can be designed with any texture and hand. It's explained as a plastic and nylon blend. I'm sorry to say I've never felt a printed textile, but if you ever get the opportunity, let me know what it's like.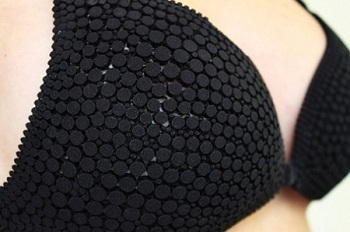 Mary Huang is the founder of Continuum Fashion, which prints garments and shoes. Instead of the standardized sizing in the ready-to-wear industry, Continuum is a concept for a web-based fashion label made to personal measurements. She designed this bikini top using a 3D printer.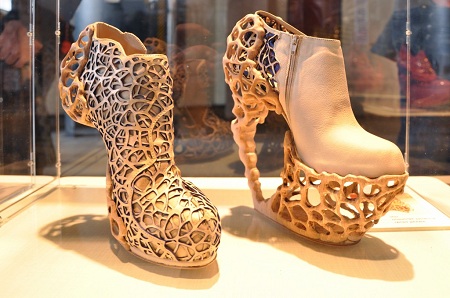 I threw in this pair of 3D printed shoes because they are absolutely magnificent. Credits: Design by Giulia Tanini. Image by Babs Hofland.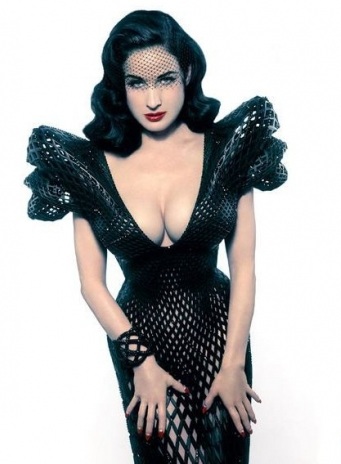 Here Dita Von Teese is wearing a printed mesh dress fit perfectly to her body and adorned in Swarovski crystals. It was designed by Michael Schmidt and Francis Bitonti using Shapeways. This is the world's first ever fully articulated 3D printed dress.
Materialise is the Belgian-based 3D printing company that created this new extremely flexible and durable material used called TPU 92A-1.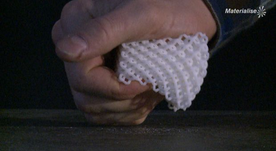 R2D2 could have probably come up with a more intriguing name. How it works is: The 3D print process is built slice by slice from bottom to top, in a vessel of semi-transparent polymer that hardens when struck by a laser beam. Apparently, the developers were dragging each other around with it and it didn't tear!
The most notable client is Dutch designer Iris Van Herpen, who collaborated with Julia Koemer to create her Spring Haute Couture 2013 collection. She was intrigued with the possibilities for the future of fashion to take on unimaginable shapes. She translated her vision into a collection "that is highly complex and incredibly diverse in terms of shape, structure, and material," according to her website. Herpen has designed some of the craziest garments I've ever seen. I added some pictures so you can get an idea of the craziness this incredible woman has created. There's also a video from her fashion show at the bottom. Watch how they move! Well, some of them move.
Iris Van Herpen's Couture Spring/Summer 2013 Collection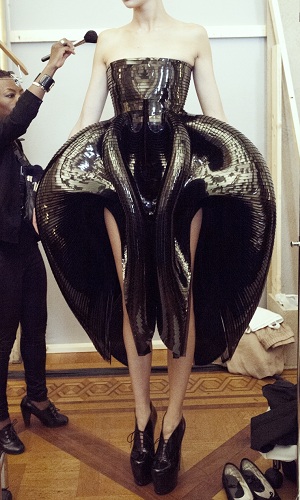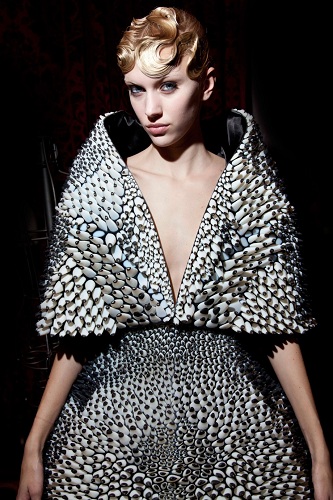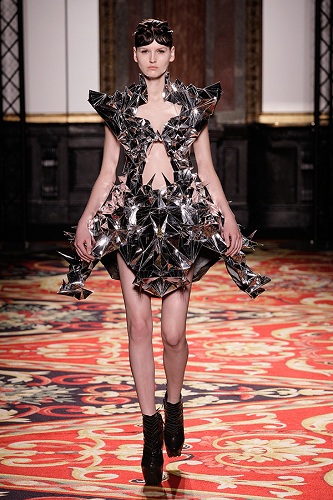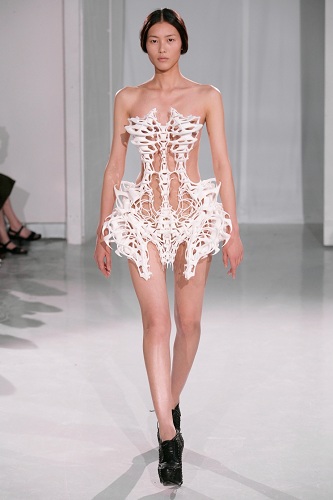 Watch Iris Van Herpen's Couture Spring/Summer 2013 Collection on the runway at Paris Couture Fashion Week.

What is going to happen to the fashion industry when this goes mainstream? Are we all SOL when people start printing their clothes from home? 3D printing has been around for 25 years already but was only used by engineers for prototyping new products. At this rate, maybe the apocalypse we're all waiting for will be the result of printers getting too smart and ruling the world! Meh, who cares; this is awesome!
Tell us what you think. Leave a comment below.