Summer is approaching fast and that means one of my favorite things in the whole world…VACATIONS! Even though I graduated and I am no longer participating in the academic "summer break", I'm not quite ready to give up the feeling of summer vacation just yet. So, as many people know, I love to travel. I could go anywhere. But probably my favorite traveling experiences come from Road Trips. I actually just took the first road trip of the vacation season this last week and, after many, many road trips, I have a few helpful tips to making the most of your wayward expeditions.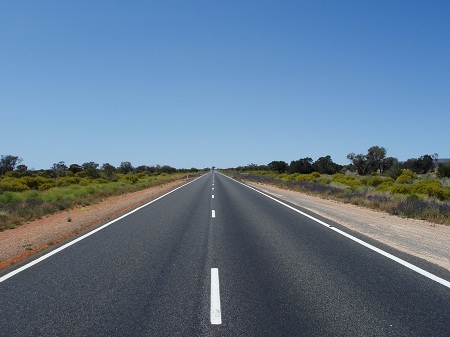 Get good sleep the night BEFORE– One of the biggest wastes of time, in my opinion, is not taking advantage of the time you have while driving to a new location. Very rarely are you forced to sit for 12 hours with your peers or family. Sleeping makes road trips longer and more boring, contrary to popular belief. Get involved with each other and create memories as a group.

Make Stops– Other than the much needed "bathroom stops", make stops for things that interest you. For example, on the way to New Mexico (my road trip) we stopped at a place we passed and had never seen before called Devil Mountain. This mountain in Colorado was quite possibly the creepiest thing we saw on the trip, but regardless of how entertaining it actually was, I can now say that I have been to Devil Mountain in Colorado. It is definitely these moments that make a road trip a road trip. This is the advantage driving has over flying, you get exposed to so much more.

Try local restaurants– Road Trips are all about experiencing things that you normally don't and we know that almost every town, no matter how small, has a McDonald's. But for the sake of your experience and, frankly, your health, stop off at the local restaurant that looks family owned. Sometimes these places have the best food on the planet. If any of my readers are fans of the show "Diners, Drive-Ins, and Dives", this is what they do. Make your dining experience similar to that. Then later on write a review or blog about it.

Music– Picking the right music is essential, otherwise the trip will seem like the longest road you've ever traveled. Not everyone is into the same things but creating playlists with mixtures of music keeps people interested and involved. A little side tip, songs that everyone can sing along to work out awesomely. Songs like, "Don't Stop Believin'" by Journey or any Disney song ever written can make for a fun car ride for everyone.