Army Wives season 7 just started with season six ending leaving people on the edge of their seats. Season 7 opened with a tragedy, making viewers wonder what is next for the Army Wives' cast. The show also recently added a few new Army Wives to give the show a brand new edge. This show is definitely award winning in my book.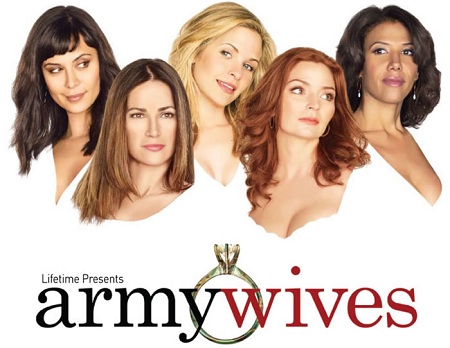 Army Wives is a show that can make you laugh, cry, and feel happy all in one hour. It is a show that makes wives more aware of how great friends can help you through life's biggest triumphs. It also help people in the world understand what army families go through day in and day out.
The show started in 2007 and continues to air on Sunday evenings on lifetime. Army Wives tells the story of four women and one man who all have a common bond of being military spouses living on an active military post. The show has evolved over the years and there has been many military families who have come and gone throughout the show, but these five people remain to be friends. I think this show is great way to end a wonderful weekend.
Which Army Wife are you? If you watch Army Wives, take a fun quiz to figure out which character you are most like HERE, and come back and share!