Slowly but surely, concert lineups across Colorado are being announced. From pop stars and jam bands to reggae and country crooners, Colorado's venues are sure to please nearly all music fans this spring and summer. Read on for some fashionable, but practical tips, when it comes to strutting your style at shows this season.
Bon Jovi, April 16th, Pepsi Center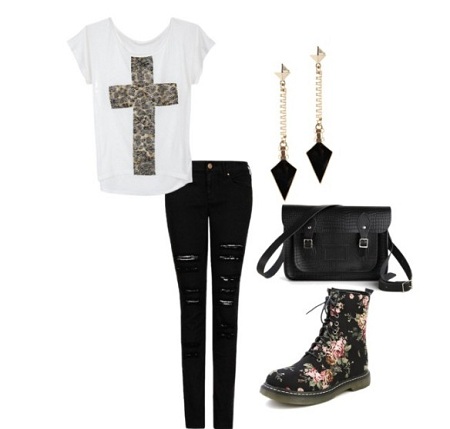 Rocker Chick– The key here is to work a throwback, rocker chick look—without looking like you're trying to hard. Combine distressed black skinny jeans with a cross print tee (super trendy right now) and a pair of classic Dr. Martens with a twist – floral print – to keep your outfit from looking too "matchy, matchy". Top it off with a bold pair of black earrings and a cross body bag to keep your hands free for lighter-waving during the show.
Zac Brown Band, May 8th, Red Rocks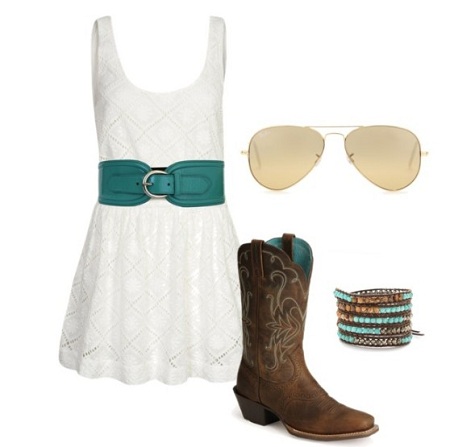 Country-sweet– "Country-sweet" is how I would describe the look you're going for here. Pair a floaty, white sundress with a classic pair of brown cowboy boots and a flattering, waist-cinching turquoise belt for a pop of color. Aviator sunglasses are a must for an outdoor concert, and a beaded wrap bracelet accessorizes this effortless look.
Widespread Panic, June 29th, Red Rocks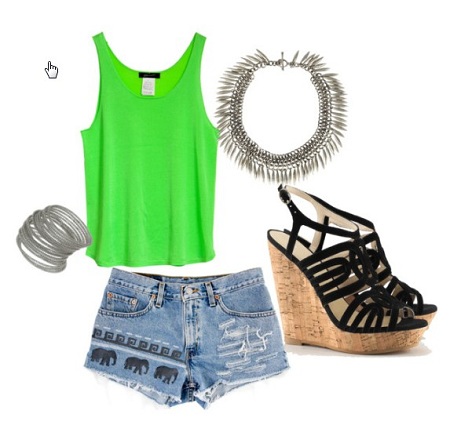 Sass up your casual outfit– When attending a jam band show, it's really about being casual, comfy and ready for a long set-list. Keeping that in mind, a pair of cutoff denim shorts with an edgy, elephant print goes impeccably with a loose, comfy neon green tank. Sass up the casual outfit with a tribal necklace, stack of silver bangles and a comfortable, but sexy, pair of cork wedges.
Global Dance Festival, July 19th, Red Rocks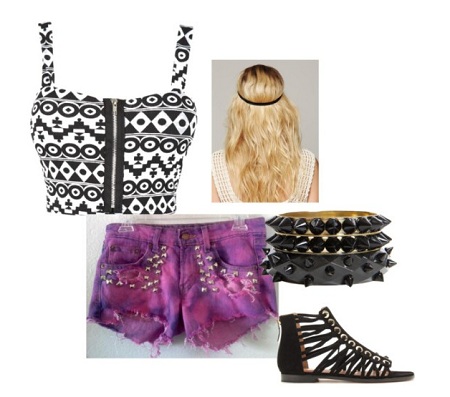 Festival fashion– Festival fashion is truly something else. If you're ready to take risks and wear something a little more "out there", Global is a great place to do it. Get in the spirit of electronic dance music (EDM) with this look: a pair of magenta, studded cutoff shorts and a trendy, black and white printed crop top. Accessorize with a stack of spiked bracelets and a headband across your forehead. Comfortable (but stylish) shoes for dancing all night are essential, so try out a pair of versatile black gladiator sandals.
Happy concert season!