Stuff just happens. I want to share some tips and tricks on how to successfully make it through a regular day, and avoid the lemons life sometimes throws at your face. I am not promising life will be better, but hopefully you will be more prepared for it. I hope some of the things I've learned can help you save time, effort, stress, and spend more time on things that matter…like being fabulous!
Save time in the dressing room! If there's one thing I gained from ever meeting my stepmother, it's the easy way to find jeans that fit. All brands of denim fit differently, but you can find approximately the right size by placing the folded waistband around the diameter of your neck. If it fits snugly and comfortably meets at the back of your neck, the jeans should fit.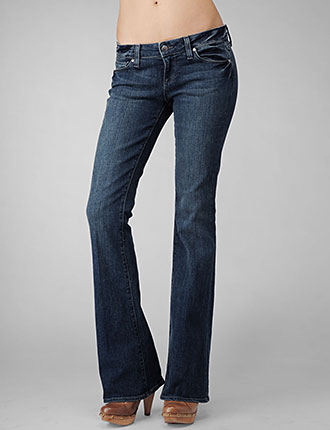 After I put in some time working for a tailor, I suggest washing jeans a few times before taking them to get hemmed. They tend to shrink lengthwise, and it's not our fault they end up too short when we get home after you washing them!
When your stomach hurts, laying on your left side and rubbing your stomach in clockwise circles may help.
Vodka is great for many more things than getting shwaisty pants. Invest in a squirt bottle and spritz clothes with 1 part vodka 2 parts water to get out funky smells. Vodka is also a great stain remover from fabrics and upholstery. Let it hang and air dry before wearing it so you don't smell like a bar. A splash of vodka and a sprinkle of sugar in vase water will make flowers last longer, and soaking razor blades after shaving will prolong life as well. You can even use the left over cheap stuff from last night to make a slushy ice pack with half vodka and water in a Ziploc bag for those mysterious bruises.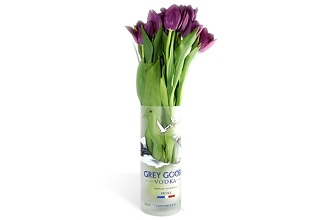 When you want something to be cold faster and you put it in the freezer, did you know if you wrap it in a wet paper towel, it will get colder even faster?
Coat oil stains with baby powder or dawn dish detergent overnight to remove stains.
In anticipation of warmer weather on the way, the best way not to look too scantily dressed on a hot day is to have more coverage on top when wearing short shorts, and longer shorts when wearing a skin-bearing top—Just a tip from yours truly. Another way to tastefully show some skin is to pick one area and accentuate it, either shoulders, chest, back, stomach, or the legs. Pick one, two AT THE MOST, but not all of the above. Yikes.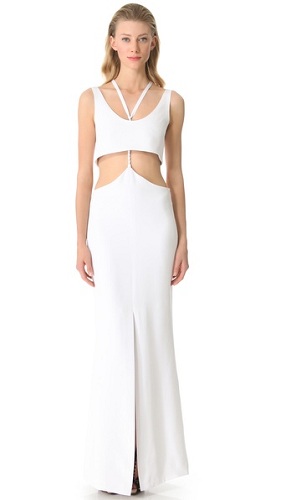 Dress from ShopBop
When traveling, immediately unpack clothes you don't want wrinkled and hang them in the bathroom when you shower. The steam will loosen wrinkles from clothes and they will be ready to wear.,/p>
Pressing #9 when you get a call from a telemarketer will put you on the "do not call" list. This is a very useful tip from my telemarketer friend himself. I have not gotten the chance to try this one out but you try it and let me know!
You know when you try to pull out your trash bag sometimes it suctions to the sides and seems to weigh 20x more than it should?! Drill a few holes in the bottom of the trash can…but in the center where it is slightly higher in case the bag leaks.
Use dental floss to make perfect cake cuts…but don't use the minty wax kind!
When an important Microsoft Word file gets corrupted, don't panic! You can save it by opening it in notepad.
Putting smelly shoes in the freezer kills the bacteria that make them stink. Learned this one when I found my roommate's boyfriend's shoes in there.
When microwaving your food, arrange it in a circle with a hole in the middle so there isn't a cold spot in the center.
Try opening a banana from the end without the stem. Imagine a cartoon monkey holding a banana. Just pinch it and pull down! It's so much easier and doesn't mush the top in!
Use empty prepaid Visa & Amex gift cards to sign up for trial offers and never get charged!
To get the best fit, buy clothes with at least 2% lycra and it will keep its shape all day. No saggy butt, saggy knees, or stretched out T's!
Do you know of any weird little tricks that I don't? Put it in the comments, I'd love to hear it!