This weekend, my girls and I got our bowling shoes on and headed to the Punch Bowl Social on 1st and Broadway in Denver for a friend's birthday. Ugly bowling shoes aside, I had a blast! Complete with numerous party bowling lanes, ping pong tables, air hockey tables, and party dart boards, the Punch Bowl Social is a fashionable, fun night out!

I went with a group of about ten, but any number your group has can fit comfortably in this 24,000 square foot, high volume bar! Situated along Broadway with some of Denver's hippest hang outs, the Punch Bowl Social has something for everyone. Whether you're just in the mood to socialize or you've got a table tennis tournament in mind, hit up the Punch Bowl Social next weekend.
What I liked most about PBS was their creative drink menu. I was expecting party punch, but had no idea there were this many flavors! You can get a single serving or a punch bowl full in Captain Archer's Blackstrap Punch, Trace of Peach Punch, or my personal favorite, the South Broadway Hunt Club Punch. After bowling up a storm, my friends and I were hungry. With a kitchen open 'til 2, the Punch Bowl surprised me yet again with a very diner-esque menu. We split the Organic Popcorn, Beer Pretzel Sticks, and an order of the Lobster Mac n Cheese! Yum!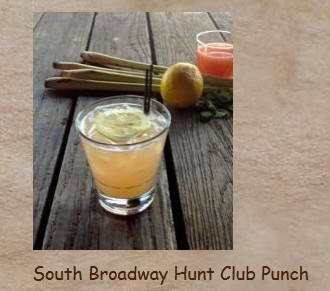 Needless to say, I will definitely be returning to the Punch Bowl Social! See ya there Fashionistas!