Short A-line hems, bright colors and conversational prints portray a youthful vibe this season. This is good news to all you fashionistas / fashionistos out there who picked up on this trend a year ago when the revival of 60s fashion was going strong. Lucky for you if you are looking to save some money, many of the looks from spring 2012 have rolled over into spring 2013 like sweet pastels, lively prints and contrasting piping. These colors and prints offer powerful styling options, which can be loud at times and subtle at others.
We can thank designers like Mary Quant for clearly putting the mod look on the scene. She is one of the original designers credited for the mini skirt and hot pants.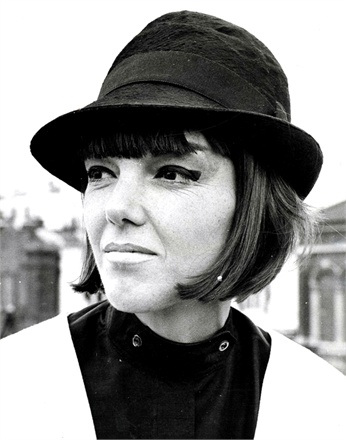 The mod look doesn't seem to be going anywhere anytime soon as it seems the world is going mod. The evidence is obvious in the runway shows, magazines and street wear. Check out this runway collage from Who What Wear.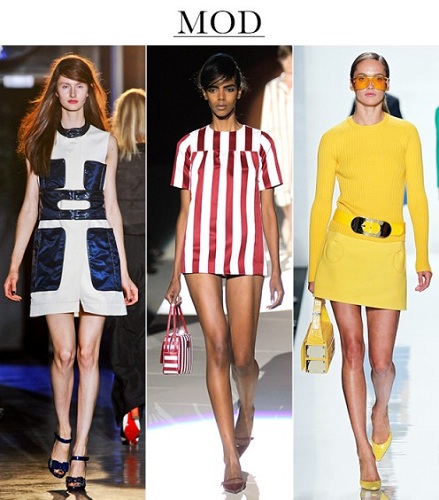 Rue du Mail, Mark Jacobs and Michael Kors are just a few designers who are putting the look on the forefront. Designers are taking the 60s trends to new heights by revisiting the era and creating clothes with bold colors, extreme hemlines and geometric shapes. The playful pops of color, polka-dot prints, and retro accents in the above runway looks echo the swinging 60s.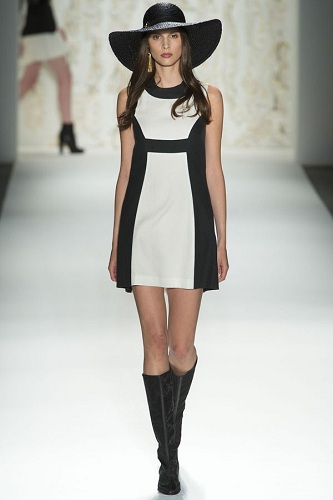 "It's all about making a powerful statement with minimalism," says designer Rachel Zoe in the April 2013 issue of InStyle magazine.
Channel your inner Twiggy and follow these simple styling tips:
Add a checkerboard print top or dress in black-and-white to your wardrobe.

Purchase a boxy jacket and wear as a mini dress for a sexy, chic look or pair it with jeans and flat boots for a more casual feel. Another option for your boxy jacket is to leave it unbuttoned and slip a tank underneath and pair it with black slacks.

To add a little freshness and funk to your look put on a pair of ankle boots with a chunky wedge.

Top your look off with a beret, fedora, or bucket hat.

If the clothes are minimal, stick with one striking accessory such as an onyx peace-sign pendant necklace. A little black dress would be the perfect backdrop for such an accessory.
Have you gone mod? If so, show us your inner Twiggy on Instagram or Twitter. Be sure to hashtag your picture with #ModFCFashionista or #TwiggyFCF. 
Everything old is new again. Come back next week to discover ways to re-purpose your old clothing into something new.