Upcycling involves taking something old or unused and turning it into something usable.  You can make discarded fabric scraps morph into an adorable dress, buttons become earrings, sweaters become pillow cases and pieces of fallen timber are used to create chic wall hangings.
If you are like me and have a favorite sweater that is over worn, but worthy enough of giving a second life, there is a myriad of crafty things you can do.  I am particularly fond of my pale grey cashmere sweater designed by Michael Stars, as it has been my go to sweater ever since I moved to Colorado two years ago.
The sweater has comforted me so many times before so I wanted to find a way it would still add comfort to my life. I started thinking about what comforted me in my home and I realized it was my comfortable bed and fluffy pillows and that is what led to the DIY sweater pillow. The end product offered a fresh look to my bedroom with no cost!
Want to give upclycing a shot? See the list below for what you will need and how to turn your something old into something new.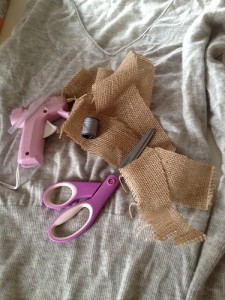 Here is what you need:
Sweater
Old Pillow or stuffing
Tape measure
Straight pins (you may or may not have to pin the sides)
Scissors
Sewing machine and/or needle and thread
Any decorative items to accessorize your pillow
Hot glue gun (in case you have something that doesn't need stitched on)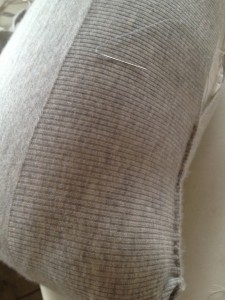 Here is how to make the pillow:
Turn the sweater inside out
Trace around the pillow form onto the sweater with a pen
If possible use the side seams of the sweater so you are only sewing up two of the four sides of the pillow
While the sweater is still inside out, stitch the seams together by sewing machine or hand with needle and thread, leaving one seam open
Turn the sweater right-side out and insert the pillow form
Hand stitch the last seam closed
Add any decorative accessories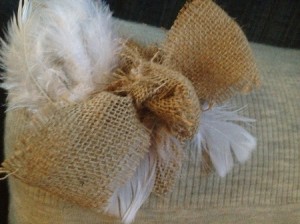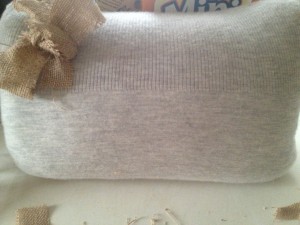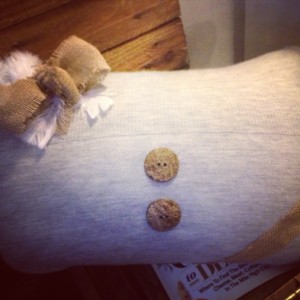 I discovered it was easy to take my old sweater and turn it into a beautiful and useful pillow. I challenge you to do the same and send me your fabulous results. Who knows, maybe your picture will be featured on this page!
Fashion isn't just for the young; it is also for the young at heart. Come back next week to find out who my favorite fashionista over fifty is.
Sources:
Live Renewed. (2012). DIY Upcycled Sweater Pillow. Retrieved from http://www.liverenewed.com/2012/12/diy-upcycled-sweater-pillow.html
B.Brumley, personal communication, April 5, 2013
All images taken by Brittni Brumley