On April 3, 2013 First Class Fashionista attended The Colorado Women's Bar Association Charity Fashion Show at Chloe Discotheque. Organized by the main lady, Ryann Fogel, turned out to be a success! The show included designs by Stephanie O. and clothing provided by A-Line Boutique which presented Work-to-Play collections.
The show was a benefit for underprivileged women and children. All the event proceeds contributed to non-profits including CWEE, The Gathering Place, and WeeCycle. Attendees were connected to legal professions, as well as people who simply wanted to see a fun fashion show. McConnell Fleischner Houghtaling LLC, Sherman & Howard LLC, Malman Law Firm, and Fechter Mediation & Arbitration Services LLC were sponso that helped make the show possible!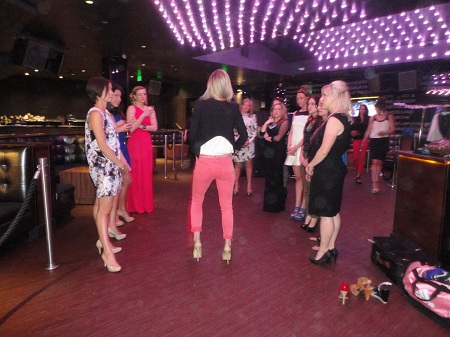 Backstage. I call this one let me see your model walk!
I had the opportunity to assist Stephanie O. with the fashion show process at A Line Boutique and the day of the show. What a fantastic woman! She presented The Art of Fashion collection. Stephanie O. Designs was a perfect fit for the show with a professionally chic aesthetic for the career woman. She successfully meets this woman's daily wardrobe needs. The collection will be available for sale from Thursday April 11th to Friday April 19th at A Line Boutique. You can also shop the collection at stephanieodesigns.com.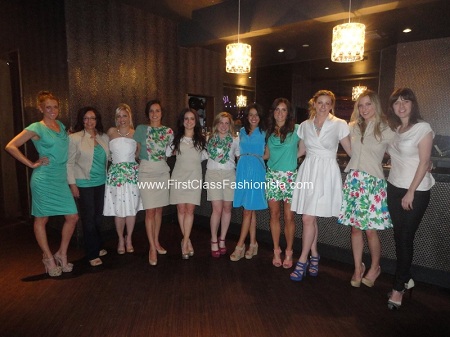 Designer, Stephanie Ohnmacht (Right) with The Art of Fashion Collection
A Line Boutique also presented a collection of designer pieces including Helmut Lang, Rag & Bone, and Theory. Owner Karmen Berentsen strives to accommodate the most up to date looks in the store. The store is located in Greenwood Village, Colorado and embraces every fashionista from young and hip to fashionably mature with the top designer brands. It is such a friendly atmosphere and there are beautiful people who run it!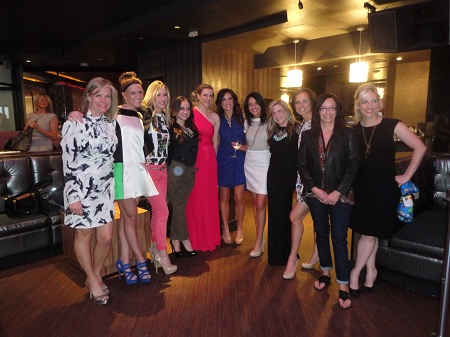 Owner, Karmen Berentsen (Left) with A-Line Collection
The gorgeous models that helped make this event a success included Tiffany Gentry, Elise LoSasso, Carrie Roseman, Brittany LoSasso, Kelly Bierman, Sydney Gertsman, Sarah Brittenham, Alison Zinn, Patty Jarboski, and kara Veitch. Hair and make-up was done by Blow Dry Lounge and Color Bar.
Enjoy the photo gallery!