As a member of the CARMEX Blog Sqaud, my family and I had the opportunity to try the brand new CARMEX healing Cream and lotion last November, and we loved it. My daughter even bought her own!
I ran out of it a few weeks ago, but my CARMEX swag with refills arrived just in time for spring. I love my exclusive Blog Squad CARMEX hoodie. Isn't it cute?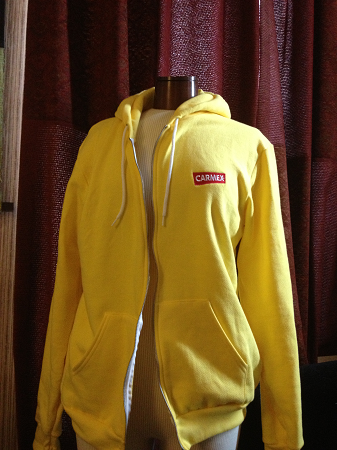 Last spring they sent me a really neat picnic blanket and for summer I received a beach tote, so I can't wait to spend my first spring day at the park in my CARMEX hoodie and a sundress. I'm CARMEX prepared, and yellow is my absolute favorite color for warmer weather.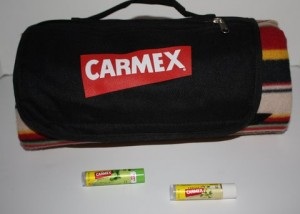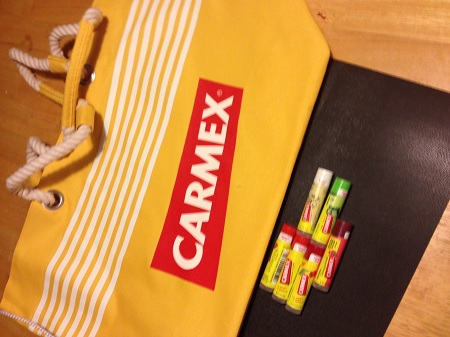 I can honestly say that since I moved to Colorado, I've used more than my share of CARMEX lip balm, but I just couldn't believe it when CARMEX wasn't just for your lips anymore. I though about it…and decided it makes sense. CARMEX has been healing skin for more than 70 years, and the CARMEX cream and lotion does not disappoint. It heals and it heals fast, just like the original CARMEX.
What is surprising about the CARMEX Healing Cream and lotion is the scent. You would expect it to smell exactly like the CARMEX you put on your lips, but it has a much lighter, sweeter scent. Both products are non-greasy and absorb instantly. The only difference between the two is that the lotion feels more rich and, well, the cream is creamy.
I would definitely recommend you try the new CARMEX cream and lotion, you'll love the results.
Disclosure: This is a product sponsored post. Regardless, our team at First Class Fashionista only recommends products or services we use, will use or have used personally and believe will be good for our readers. We are disclosing this in accordance with the Federal Trade Commissions 16 CFR, Part 255 Guides Concerning the Use of Endorsements and Testimonials in Advertising. In cases where we can not support a product, that product will not be featured at FCF.