Spring is a beautiful time of year, and one of my favorite seasons—mostly because my birthday is in April—but also because of the fresh new fashion trends that come to life every spring. I've broken down my top 3 favorite accessory trends for spring 2013.
1. Clear Clutches
Accessories from heels, bags and necklaces to sunglasses, watches and bangles are taking on a new color this spring, or rather, lack of color. Clear flats and heels hearken back to the days of jelly flats in the 90s (I had a pair!), and clear purses are super trendy right now. This Marc by Marc Jacobs leather interior/PVC exterior red version is one of my faves, and is available at Nordstrom.
The best way to rock this trend is in small doses—a clear clutch or a transparent heel or else you'll look like Zenon (hint: ridiculous).
2. Spartacus Shoes
The gladiator sandal has returned, and is badder than ever. Seen in the spring '13 runway collections of Versace, Rick Owens, Ferragamo and more, the unique versions of this Roman staple range from black leather with a pointed, closed toe at Alexander Wang to these metallic silver armor-like beauties from Tom Ford.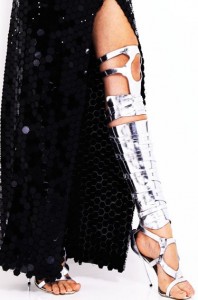 To take the gladiator sandal from the runway to the street this spring, pair an ankle-high version in a neutral color like tan or black with a flowy, colorful sundress.
3. Floral Feet
Okay, Okay…I know this post includes two shoe trends…but what can I say? I'm a shoe addict! I can't get over how absolutely fresh and adorable a pair of floral heels can look with any outfit. Don't think you can only wear floral on your feet when you want to dress up though—flowers are blooming on shoes everywhere, from Dr. Marten's to slingbacks to wedges and sneakers.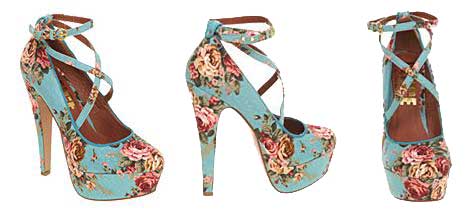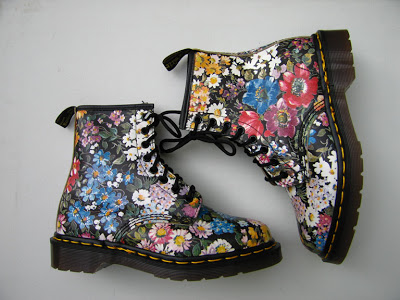 This trend works on virtually every shoe type, for the right occasion of course. Strut your stuff in fabulous floral pumps paired with cuffed skinny jeans and a flowy white top and you're set for any spring day!