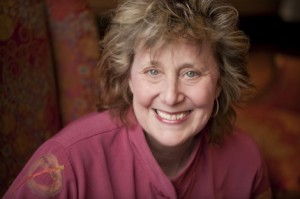 I recently got together with fashion designer and couturier, Brooks of Brooks LTD., to discuss her company and learn more about what it meant to be a couturier. I felt like I was in a Parisian atelier in her very comfortable and charming Denver-based studio. Her creations are fresh, pure, and on the edge, yet recognized for their sophisticated simplicity. She is well known for her custom couture designs that are created to last.
FCF: What is your vision for Brooks LTD? What sets you apart?
Brooks: I have been in business for over 35 years. My designs are always pure, simple, classic, and sophisticated. Each piece has a touch of whimsy woven into them, which sets my brand apart from others. Hand stitched details, placement of creative embellishments, or just a dash of contrasting color creates a Brooks Design. Most fashion houses concentrate on one genre, but we have chosen to stay true to our passion, and remain a small business where connecting one-on-one with clients is a priority.
FCF: How do you customize your service for every woman?
Brooks: Women come into my studio with privacy and no distractions and they work directly with me. As the designer, I get to know their personality, body type, and clothing needs. Then we intermix prototypes to help create their own unique look. They have the ability to then pick their own fabric.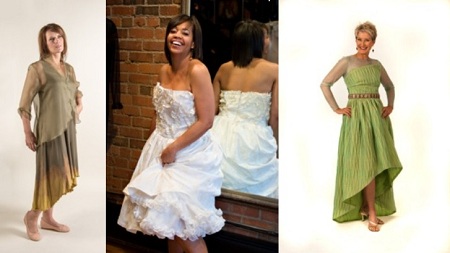 FCF: Who wears your designs?
Brooks: Our brand is based on the lifestyle of today's modern, mature woman. My client's modern day lifestyle can take her to the gym in the morning, lunch, workplace and leaving time to attend social evening events and galas.
FCF: What is your favorite to design in which you feel like you have the most creative freedom?
Brooks: Gala gowns and special occasion dressing have always been my forte, including that special day for a bride or Mother of the Bride or Groom. As a designer, I am passionate about my craft and enjoy working directly with each of the fabrics chosen to create designs specific for each body type. It is apparent that every "body" is different and it takes individual attention to help women complete their wardrobe choices.
FCF: Do you have any plans for Brooks LTD for the upcoming seasons?
Brooks: I recently started a business on Etsy for my Ready-to-Wear collection. Through Esty, I sell only organic bamboo rayon tunics and dresses. I focus on comfort and wearability in these casual, chic designs. Some garments have a color dyed dipped hem to create an ombré effect. The online store provides mobility and ease so people don't have to come to the atelier. Along with my current wedding orders, I am also involved with The Denver Women's Press Club to present my collections and educate women about appropriate attire for specific occasions and body types. I am honored to have two gowns in a juried fashion show this summer called 'Interface' in San Antonio, Texas. Additionally, I'm in the process of focusing on my social media efforts, so please follow me!
Contact for couture consolation:
Email: brooks@brooksltd.net
Phone: 303.573.3801
Website: www.brooksltd.net
Etsy: http://www.etsy.com/shop/BrooksLtd
Facebook: www.facebook.com/BrooksDenverFashion
Pintrest: www.pintrest.com/brooksdenver
LinkedIn: Brooks Luby
Instagram: BrooksLTD
Twitter: Twitter@BrooksLuby