Produced by Museo de las Americas, a combination of fashion and wine will all come together in one spectacular night!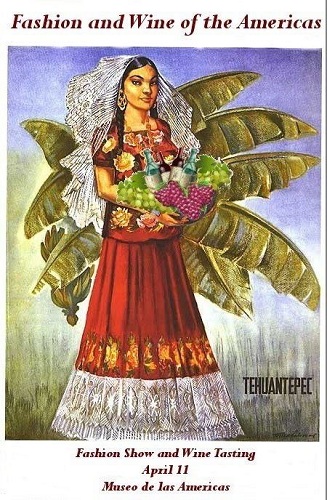 Guests of "Fashion and Wine of the Americas" will enjoy the rich taste of South and North Americas wine, donated by Divino Wine and Spirits. The Museo de las Americas Board President George Martinez will be present to inform attendees about the wines offered, and all guests over the age of 21 will have the opportunity to try the wine. While tasting the sweet lavender grapes, watch masterpiece fashion designs by Carol Mier, Joel Parada, and Meghan Throckmorton grace the runway.
The show will be divided into two parts, showcasing performances by Fiesta Colorado and The Central City Opera! After the fashion show, guests will have the chance to speak with the designers and performers.
FCF will be attending and covering this epic event, we hope to see you there!!!
Who: Museo de las Americas
What: Wine and Fashion of the Americas
When: April 11, 2013 5-9pm
Where: 861 Santa Fe Drive, Denver CO
Price: $30
RSVP to Abigail at marketing@museo.org