There are many preconceived ideas associated with the fashion industry. One assumption that causes many to shy away from the industry is its cutthroat nature that many believe is responsible for turning innocent girls with big dreams into ruthless monsters. If you've ever seen the movie The Devil Wears Prada, Meryl Streep plays the epitome of such a beast—the end product of the fashion machine. That is, a soulless, merciless, dreadful human being. With so many negative connotations circulating between movies, books, online media, and word of mouth, the fashion world is seen by outsiders as superficial and out of touch with the average woman, which may be true to a certain extent.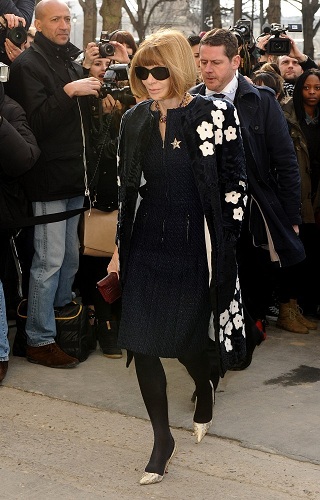 One of the Fashion Worlds Most Influential: Anna Wintour arriving to Chanel Fashion Show March, 2013
What I find bothersome is that people think things have to be this way. As the time has come here at Parsons The New School for Design for students to declare their majors, many of my friends who had intended to pursue fashion design have already changed their minds before even trying the program. The intensity, the callousness, the fear of getting chewed up and spit out by the industry, have all gotten to the heads of talented young designers, whose quality work I've witnessed firsthand and know to be both innovative in concept and construction. Yes, there is the tedious start-from-the-bottom process that many say will test your dedication and patience, while determining whether or not you are fit for the industry, but this is also the case for many other occupations as well. Competition is just a natural aspect of the job world. Tough skin is necessary for top positions in any industry.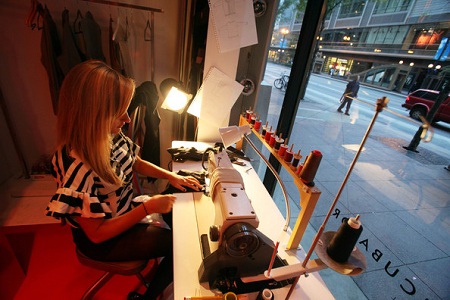 Laura Lanzerotte, a fashion design intern, attends the Macy's celebration of Fashion's Night Out at Macy's State Street
The truth is that these green, uncorrupted minds are exactly what the fashion industry may need to solve its existing problems, and break away from the negative assumptions with which it is associated. However, the reality is that many who have limitless potential but lack self-assuredness are scared off and turned away. If the industry only trains and hires an army of individuals that mimic their predecessors with the same tough exterior, the same understanding of what fashion is and how it should be made, one cannot expect any major progress for the good of the fashion world.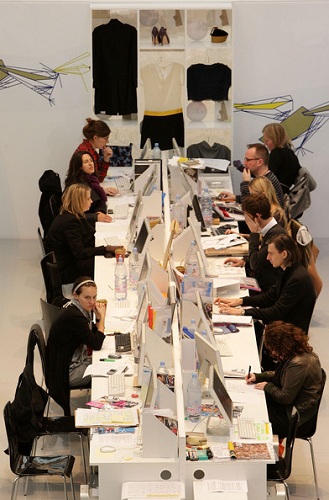 Grazia Magazine Produces Issue From New Shopping Centre
The industry still has so much potential. The potential to represent and accommodate "real" women rather than stick thin and, in my opinion, freaky-looking models. The potential to utilize more sustainable methods of production. The potential to use fashion to highlight the power and accomplishments of everyday women as oppose to celebrities. The potential is all there. We just need to get past the fears, expectations, and assumptions, and look at the bigger picture.