Fashion and blogging has gone intergenerational, and Advanced Style by Ari Seth Cohen is proof that style is ageless. As if to prove him right, designer Marc Jacobs dedicated his Fall 2012 collection to women "who are becoming more flamboyant with age." Yes, we know, many trends are for the younger generation but it's the seasoned fashionista who exudes real style.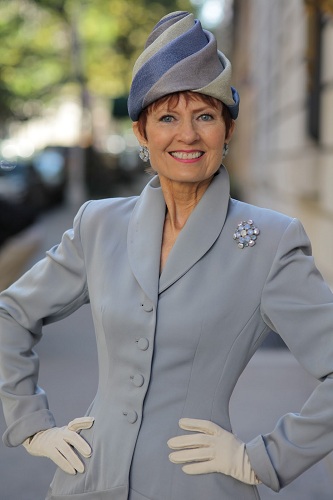 The Style Crone Hits Manhattan
 
Recently I was fortunate enough to be offered a job organizing a vintage collection, but little did I know just how fabulous the woman I'd be working for would be. Judith Boyd, a radiant red head, recently celebrated her 70th birthday. Style Crone is Judith's blog that is dedicated to the older woman "in her most creative, outrageous, authentic, powerful, adventurous, funny, and proud era." With frequent trips to New York City and Judith's blog connections, she was introduced to Ari Seth Cohen and not long after featured on his blog and in his book called Advanced Style.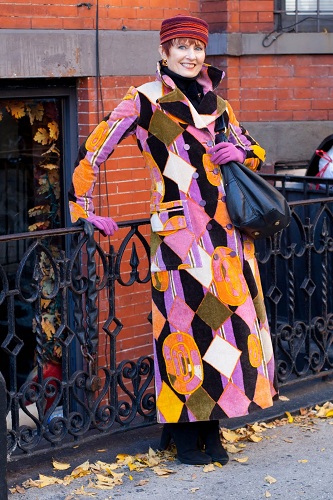 Well-dressed and rarely caught without a structured hat, Judith lives a fascinating life and has unforgettable style. She is the perfect example of a beautiful woman enamored in fashion but also so in love with living in the now and not worrying about what's to come tomorrow. Judith exercises her creativity with her unending love for fashion, wearing what makes her feel good.
"If people don't like what I'm wearing well, that's their problem not mine," said Judith with a smile on her face at the Haus of AiC meeting, where she was just a guest speaker. Inspired by diversity and individual expression, Judith finds inspiration everywhere. Choosing her outfits is a way to express herself creatively. Presently, Judith sells vintage clothing, hats, and accessories in her studio.
Ari Seth Cohen has a dream job, roaming the streets of New York in search of the "most stylish and creative older folks" and then documenting it for the world to read. What a reward it would be to spend a day with someone like Ari in search of someone like Judith. Embrace your individuality and be inspired by these women like I have been. Join Judith as she blogs about "all the exploits, explorations and the art of life" at www.stylecrone.com
.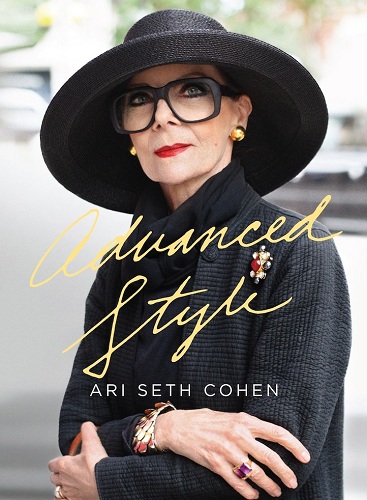 Be sure to check out Ari Seth Cohen's blog too, at www.advancedstyle.com, and purchase your copy of Advanced Style. It makes a great coffee table book!
Fashion isn't just for the young; it's for the young at heart. I am sure that if you younger fashionistas ever get the chance to meet Judith Boyd or any of the over-60 set featured in Advanced Style, you will find yourself saying that you can't wait to get older! And when you do reach that point, don't limit yourself to age-specific style expectations.
"And the road to life yes it goes up and down, Doesn't really matter as the music goes on." Come back next week as we kick off concert season at Red Rocks. Slightly Stoopid is excited to return to legendary Red Rocks on 4/20/2013 for a concert featuring Karl Denson with Cypress Hill and special guest Tribal Seeds.