The MTV Movie Awards are generally known for three things: the antics of the host, unexpected and shocking moments that offend at least a few of the celebs in attendance and, of course, the unique red carpet fashion, which ranges from sassy and trendy to overtly sexy to just plain weird.
While the 22nd annual movie awards, held Sunday, April 14 in L.A. and hosted by "Pitch Perfect" star Rebel Wilson, left a lot to be desired in terms of entertainment, humor and performances, the stars did not disappoint when it came to red carpet looks.
Best Dressed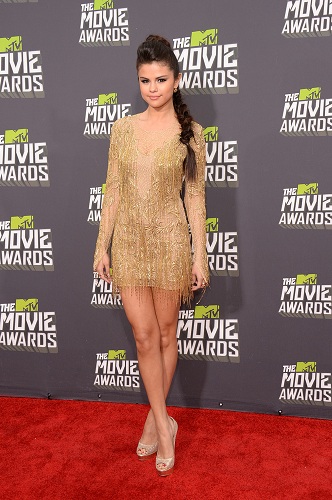 Selena Gomez looked gorgeous and mature in a gold fringed mini-dress designed by Julien Macdonald. The bold mohawk braid Selena rocked was the best hairstyle I saw all night.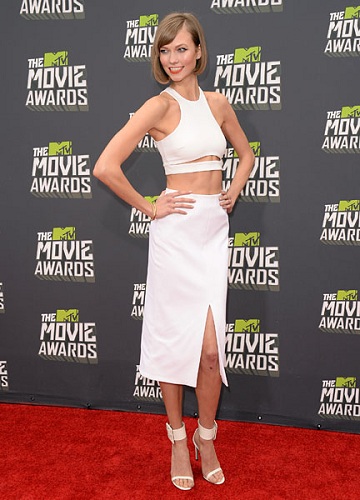 Karlie Kloss, who co-hosted the MTV News on the red carpet, looked stunning in her winter white, two-piece Cushnie et Ochs outfit. With a high neckline and cutouts on top, and a sleek pencil skirt on the bottom, the ensemble was classy yet ultra modern. Kloss's white Gucci heels, gold David Yurman jewelry and red lips kept the simplicity of her look consistent.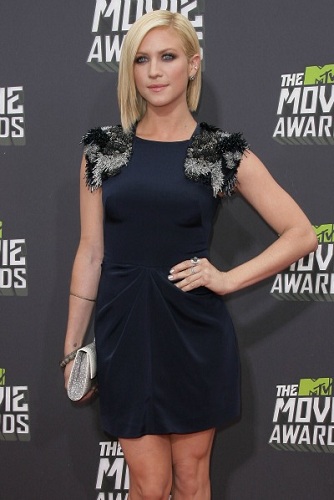 Brittany Snow. The "Pitch Perfect" star looked beautiful and very chic in a black Lela Rose dress with intricately beaded shoulder adornments. Normally I'm not a huge fan of shoulder pad looks, but Snow pulled it off perfectly with her sleek bob, simple makeup, Farbod Barsum clutch and shiny, charcoal pointy-toed pumps.
Worst Dressed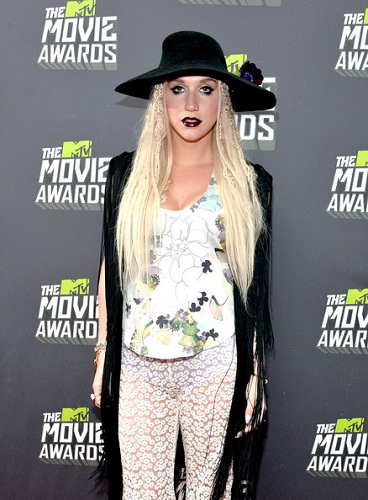 Ke$ha, whom we can usually expect to look outrageous, kept it consistent with her reputation. The singer donned lacy, see-through white pants, purple panties, a floral tank, a black fringed vest and a black hat. Along with the trash factor (see-through pants? really?), Ke$ha's ensemble just didn't make sense to me. The floral patterns work great for spring, but the heavy black fringe and hat, coupled with deep purple lipstick, just made her look like…a confused witch.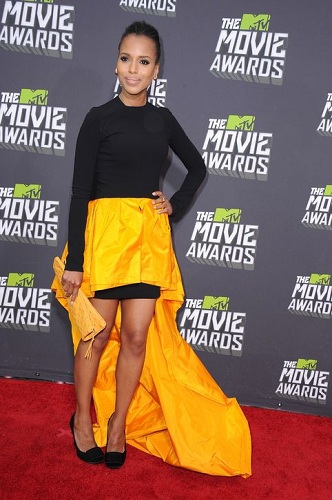 Kerry Washington's body looked smokin' in her black and yellow Roger Vivier dress but, honestly, I just don't love the dress itself. It looked like she taped a large yellow trash bag to a black mini-dress and called it good. I'm a big fan of hi-lo dresses and skirts, but not when the hem of a second dress is showing underneath. The boring top plus the fabric, fit and mustard color of the skirt just didn't do it for me…but I know I'll probably get a lot of disagreement on this one!