41-year-old Backstreet Boy, Kevin Richardson, will be expecting his second child with wife Kristen later this year. The two met in 1993 and were married back in 2000 in Kentucky. Their first born, Mason, was born in July of 2007, and is already 5-years-old.
The news got out when Kevin posted on his Facebook and Twitter page, "So excited to share…The Easter Bunny brought a very special egg this year!" Within this post was a picture of his bride and their baby bump posing with the Easter bunny.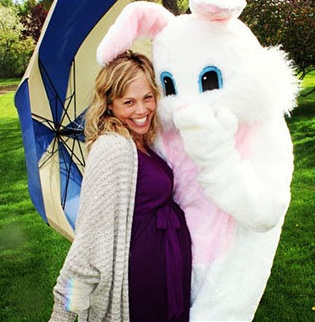 Currently, Kevin has been working with the rest of the Backstreet Boys as they prepare their new album to celebrate their 20th anniversary. They are also getting ready for their upcoming tour, which will start May 31, 2013.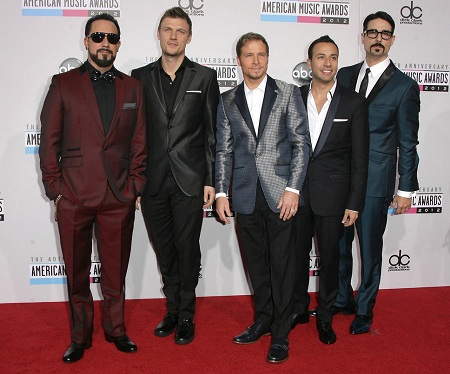 If that isn't enough, the Backstreet Boys are producing a tell-all documentary. The film will give fans a more in-depth look into their lives and rise to stardom. The documentary will be released to theaters in 2014. According to reports the Backstreet Boys said this about the film, "We always wanted to make a film and now is the ideal time…with Kevin back, the fact that we are masters of our own destiny, a new album in the works and our 20th anniversary…It all adds up to being the right time to share our story."
As far as the rest of the Backstreet Boys, Brian Littrell has one child, AJ McLean had his first child in November of last year, a little girl named Ava, and Howie Dorough became a father to his second child in February. It seems most of the Backstreet Boys have started a little family.
We at FCF want to congratulate Kevin Richardson and wife Kristin on their second child!!!
FACEBOOK SHOUT OUTS GO OUT TO: Jannah Doxey of Littleton, Colorado| Jennifer Chao of Denver, Colorado| BrookeLynn Silcott of Westminster, Colorado| Abraham F. Castañeda of Thornton, Colorado| Zach Moores of Denver, Colorado| Amber Thoutt of Arvada, Colorado