Have you ever gone into a hair salon and asked for a trim, but later realized that they cut of 4 or 5 inches of your Hair? Or did you decide one day that you would try and give your own hair a small trim and completely messed it up? Well I have personally gone through both of these situations and realized there is always a solution for everything no matter how bad it may seem.
There are a lot of amazing hair products out there that people have developed to make everyone feel and look fantastic. John Frieda has a great selection of products for any type of hair whether your hair is blond, Brunette, or even it's time to repairer your hair, there is something for everyone.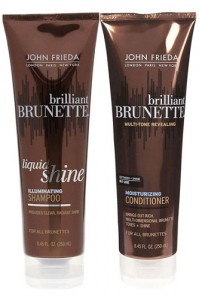 John Frieda Brilliant Brunette
Another product I found that I really like to use in my hair is a bun maker. This may sound really weird but buns are a big hair trend right now and this makes it really easy to make the perfect bun with your hair.
If you want to use this lovely invention, first put your hair into a tight ponytail. The ponytail can be placed wherever you would like the bun to sit. Then take the bun maker and pull your ponytail throw the hole. Spread your hair around the bun maker and wrap a hair tie around the entire bun maker to hold in place. Take the left over hair and wrap it around the bun. Put in some bobbie pins to hold the hair around the bun maker.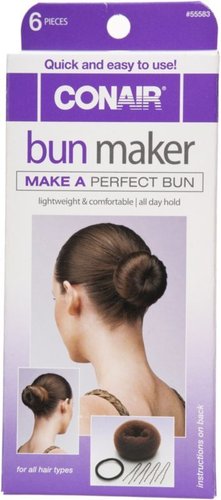 Hopefully some of these products can help either a bad haircut or just give a little boost to your everyday hairstyle!