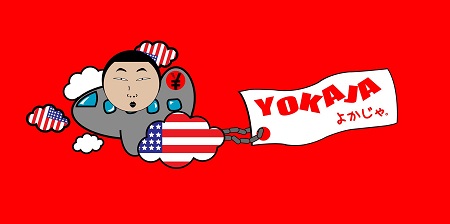 Based out of Denver Colorado, Yokaja is a brand dedicated to bringing the essence of unique style and boldness to the world of fashion. With designer Nathan Kim (A native of Korea) at the helm, bringing forth a mixture of Asian and American designs, Yokaja definitely has the potential of becoming a house hold name.
Recently having been a primary sponsor for Dj-D.Johnson at "Denver Paint the Runway" and "2013 Caffeine (The Digital Circus), Yokaja is quickly gaining notoriety amongst both fashion enthusiast as well as buyers alike. With it's light-hearted animation, and relentless desire to succeed, the brand of Yokaja clothing looks to be around for many years to come.
About Yokaja: Yokaja is a Denver, CO based clothing company pioneered by S. Korean native Designer Nathan Kim. A blend of Asian and American influences, Yokaja is taking a fresh, fun, and unique look at the two cultures.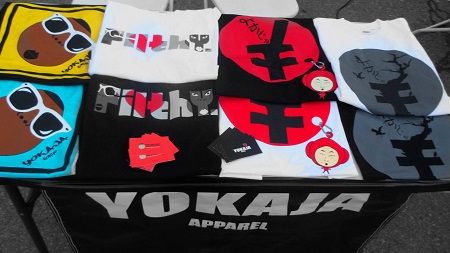 For more information visit the company's Facebook fan page here http://www.facebook.com/getyokaja