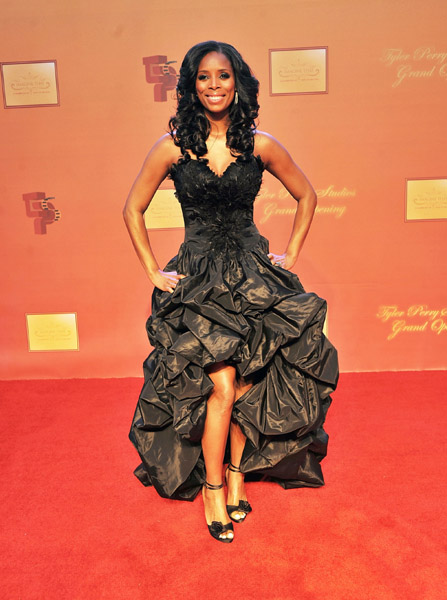 Tasha Smith at the Unveiling of Tyler Perry Studios in Atlanta, Georgia on October 4, 2008.
Looking over an old issue of Sister 2 Sister, I was reminded of the Tasha Smith rags to riches story. Tyler Perry Productions star Tasha Smith is a self-made inspiration! Tasha is a former stripper / drug dealer turned Hollywood actress. Inspired by an encounter with Tisha Campbell Martin, Tasha moved to California when she was 18 years old to begin her career as a comic. However, Tasha Smith's acting career didn't take off until she was discovered by Robert Townsend. Tasha says her dream has always been to act.
Here is where you can tell thousands of fans what you think. Share a comment with thousands of visitors. *Copyright Protected. First Class Fashionista permits a direct link and credit.
First Class Fashionista would like to invite you to shop: Designer Clothes at FirstClassFashionista.com
Designer Shoes at FirstClassFashionista.com
Designer Handbags at FirstClassFashionista.com
*BOOKMARK THIS SITE* Official Celebrity Fashion and Gossip Website