FirstClassFashionista would like to invite you to shop: DesignerClothes@FirstClassFashionista
DesignerShoes@FirstClassFashionista
DesignerHandbags@FirstClassFashionista
*BOOKMARK THIS SITE* Official Celebrity Fashion and Gossip Website
Here is where you can tell thousands of fans what you think. Share a comment with thousands of visitors. *Copyright Protected. First Class Fashionista permits a direct link and credit.
Hayden Panettiere Campaigns for "Save the Whales Again!"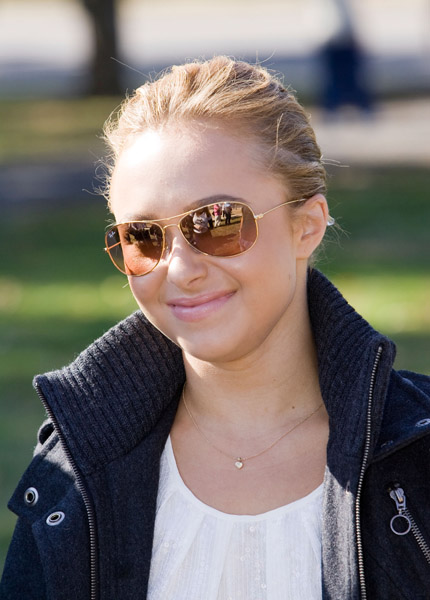 So you are looking for Hayden Panettiere's sunglasses worn during the campaign for "Save the Whales Again!" on the National Mall in Washington, DC. on October 26, 2008. FirstClassFashionista would like to invite you to browse our selection of Armani Aviator sunglasses below. readfile('http://www.bargainsavant.com/feed.php?q=armani+aviators'); ?>