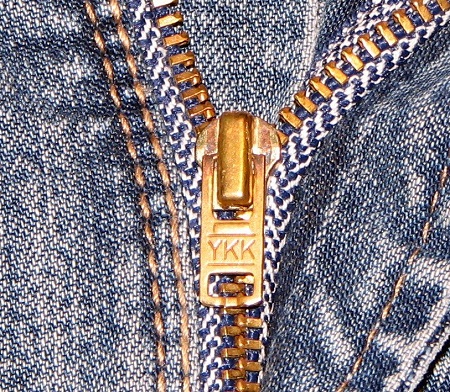 Attention designers and aspiring designers!
I'm really excited to tell you about the YKK Zipper Trend Event going on at the Denver Design Incubator! The DDI always hosts little workshops and events that are wonderful resources for us designers, but they don't really announce them very well and they tend to go unnoticed. Unnoticed by the masses anyway, those in the know always keep an eye on the DDI for rare events.
This particular one will be hosting YKK USA's Global Marketing Account Specialist, Natalia Alicea, as she brings with her the newest trends in zippers and trims from YKK. For those of you who may be unaware, YKK is the major zipper manufacturer worldwide. If there's a zipper on your clothing, chances are its from YKK. Getting to talk directly to someone from the company is a great opportunity, especially for smaller designers or people who just want to start making things!
In addition to showcasing the newest and greatest from YKK, Alicea will also be answering questions in regards to custom orders and sourcing. Are your zipper needs great enough to order directly from the company? If not, where can you find smaller ones? This opportunity is definitely something to look into if you are interested in making your own apparel.
This event will be taking place at the Denver Design Incubator building on October 3rd at 10 a.m.
The official DDI event can be seen Here.
Sources used: Denver Design Incubator,  YKK-USA