Enjoy the pics. Video below.

As an attendee of the first annual Wine, Women & Shoes 2012, I can honestly say this event gets better every year!!! In case you missed it or want to watch it again, this review also includes a video of the fashion show.
Wine, Women & Shoes 2013 was held September 21, 2013 at The Four Seasons Hotel Denver. This annual event benefits Child Advocates – Denver CASA.. The organization was established to make sure all children have a safe environment to thrive. Community volunteers come from diverse cultures and backgrounds, and are specially selected and trained to represent children who are abused and neglected.
Your very own First Class Fashionista had the opportunity to speak with the Executive Director of Child Advocates – Denver CASA, Lisa O'Dell–Davis. Lisa has been working with Denver CASA for four years now. She is a social worker by trade, but Denver CASA has become her main focus. She fell into this career path when she became a foster parent of two children, who she met through her place of business. As I learned more about Lisa and Denver CASA, she told me some devastating information. Each year there are 1,000 children in need of help, while Denver CASA is able to serve 400 of those children, they have to turn away 7 children every week. If that statement shocks you like it did me, hopefully it will encourage more people to become a child advocate of Denver CASA.
With the Wine, Women & Shoes event, Child Advocates – Denver CASA is able to raise money for these children through ticket sales, merchandise sold, silent auction items and donations, but most importantly this fashion event helps raise awareness of Child Advocates – Denver CASA. To learn more about this cause and ways you can help visit: http://www.denvercasa.org
As I was wondering through the event I ran into marketplace partners such as John Fluevog Shoes, A. Line Boutique, Susie O's Handbags, Blush, Alicia The Boutique, Lisa Mackey, Rustic Cuff, and Bloom Jewelry.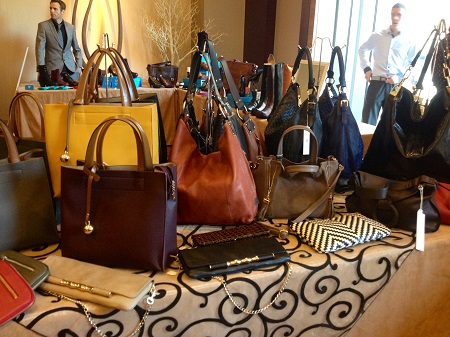 I actually fell in love with John Fluevog Shoes. I learned more about the brand and their beautiful shoes from a very nice sales clerk named Ryan. Ryan works at the Denver John Fluevog Shoes location in Larimer Square.
John Fluevog Shoes was started in 1970 but they just opened their newest location in Larimer Square on July 20th, 2013. These shoes are made from the highest quality materials like Italian leather and vegetable base dyes. They are made by hand using 19th century shoe techniques. John himself visits each small scale store to ensure ethical work environments. The shoes are priced from $50-$400. If you're wondering why these shoes are worth the money. Ryan says they can last 15-25 years. What brought me over to this section of the event were these purple Queen Transcendent Victoria boots.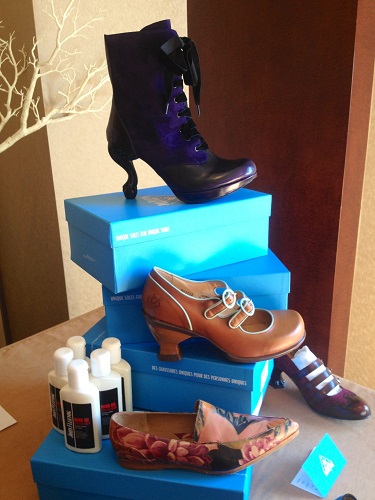 After speaking to Ryan, I also learned that 20% of all proceeds go towards Denver CASA!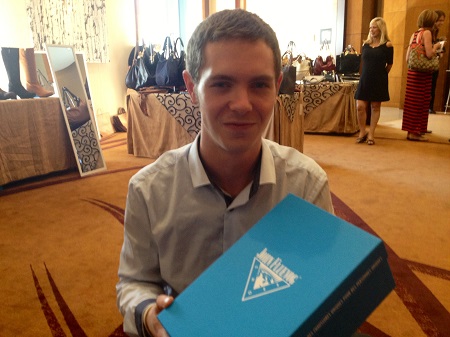 After seeing those shoes I thought, "What more could a girl want?" Well looking around WW&S you would actually see everything a girl would really want, from handsome men walking around carrying shoes and accessories on silver platters, to wineries offering intriguing samples of their finest vineyards.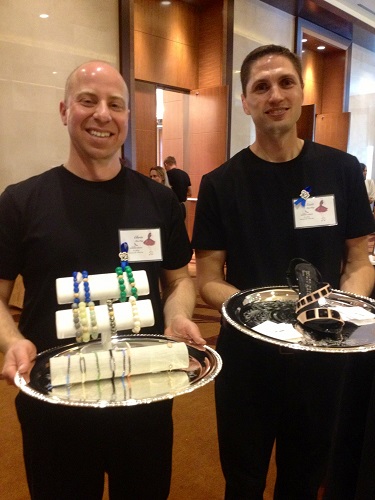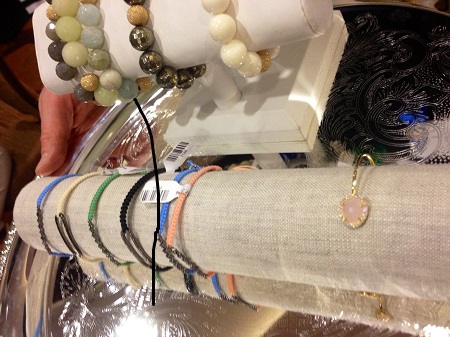 The wineries at Wine, Women & Shoes 2013 include; Boisset Wine Living at Home, Ferrari, De Loach Vine Yards, The Divining Rod, Mondo Vino, Raymond, Art Farm Wine, O Wines, Amberhill, The Girls in the Vine Yard, and New Age. My favorite wine sample came from O Wines as in O is for Opportunity.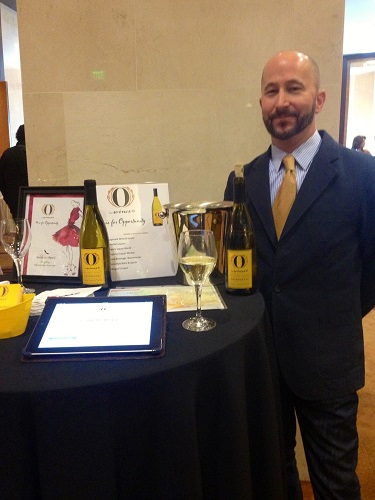 As I made my way across the room, I ran into Karmen Berentsen, the owner of A. Line Boutique.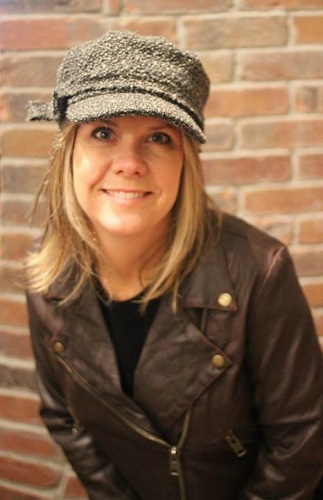 A. Line Boutique Owner Karmen Berentsen
Karmen had been a shopper at A. Line for years; she just could not resist their amazing pieces. When the previous owner moved overseas, Karmen bought the store! She has now been the full time owner for almost a year and is proud to announce that A. Line Boutique was recognized by Elle Magazine as one of their 12 Top Shops. It is no wonder that A. Line was recognized by Elle Magazine, after finding out what the store offers I would have nominated it as a Top Shop as well.
This boutique offers free alterations, size experts, iPads and juice boxes for the kids, treats for the dogs, customer courtesy calls when their favorite pieces are marked down, free delivery, and a full bar with certified wine experts. Karmen told me a great customer service story about one of their shoppers having her altered pants delivered to her at DIA. Now that's what I call "the customer service experience." The clothing at A. Line Boutique ranges from $50-$1,500 and the jewelry is priced at $28-$900.
The main event was hosted by our very own 9 News Investigative Reporter Jeremy Jojola. He talked about his emotional experience with the term "wallet eaters" while working as a child advocate for Denver Casa.
Held in the main area, beneath the glittering crystal light fixtures, the silent auction began. The auctioneer, Paul Behr was so entertaining and humorous. He would point at random women and make them want to bid on items. He really knew how to get the audience involved, and laughing. The silent auction items included a girls day for two, a Broncos package, a Neiman Marcus experience, Sippin and Puttin and few other must-haves.
And finally, a wonderful fashion show! This was no ordinary fashion show, while planning this event a special model call was written. Instead of fixed sizes and height, the coordinators at this event were looking for everyday women. The women you see shopping in the grocery store with her two small children. The women you drive past, as she awaits the RTD to make it on-time for work. The women in this show were just like you and I. They eat ice cream too late at night and sometimes forget to style their hair in the morning. They're not perfect, but they are real! These real women walked the runway to the popular sounds of White Shadow DJ Bedz. The designer garments worn in this fashion show were by Hailee Grace Boutique, Alicia the Boutique, Rebel Contemporary Casual Clothing, Blush, and A. Line Boutique.
The hair and makeup was done by students from the The Aveda Institute Denver. I actually had the chance to go backstage before the show and speak to Aveda students Madeline Minzey and Krysti Schermerhorn. These girls told me a little about the Aveda Institute and how excited they were to be given the opportunity to help in producing an actual fashion show!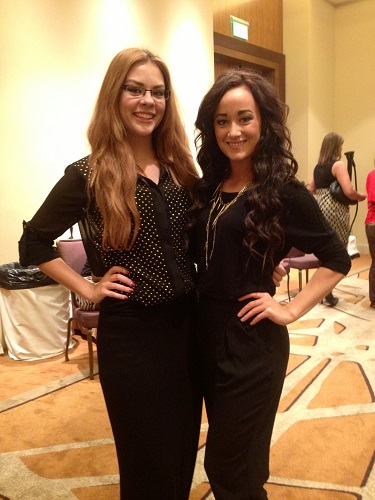 After all was said and done, each attendee was sent home with a swag bag filled to the top with items. I'm not even exaggerating, these were the heaviest swag bags I've ever left an event with! Donations from sponsors included Pop Chips, Bare Fruit, Red Bull, Zevia soda, Green Mountain Coffee, Somer Saults toasted grains, Think Thin protein bar, Montagne Jeunesse facial mask, Glominerals facial cleanser, a John Fluevog shoe horn, magazines from The Scout Guide and AISLE Style by Reign and numerous coupons and discounts from marketplace vendors and sponsors.
If you have not noticed yet, THIS EVENT IS AMAZING!!!! Think about it, you're in a gorgeous hotel surrounded by beautiful women, handsome men carrying around heels and bracelets on platters. You're being served the most delicate hors d'oeuvres of cheese, crackers, breads, and petite sandwiches and you're drinking delicious wines from across the globe.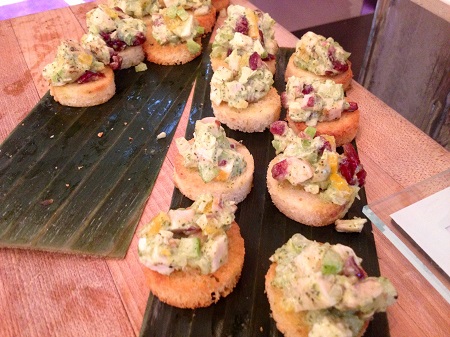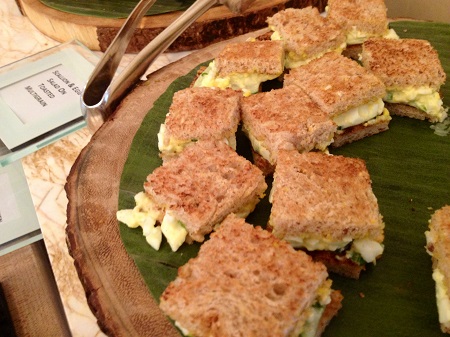 You look around and see luxurious garments, handbags, shoes, and jewelry by the top vendors in Colorado. But the most important part, just by buying a ticket to get into this event, you're giving a child necessities, education, stability and love. These children need our help in finding each of them, a safe and permanent home. I hope to see everyone next year at Wine, Women & Shoes 2014!
If you attended this year's Wine, Women & Shoes, leave a comment and tell FCF what you thought? If you did not get a chance to attend, I hope I've inspired you to go next year. You will not regret it.