My New Favorite Martini Bar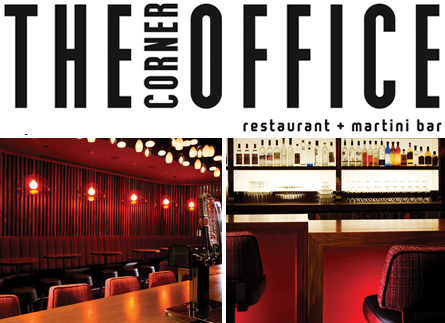 Located in the theater district of Denver lies the more upscale approach to the nightlife. So naturally, post-Colorado Fashion Week, my partner in crime for the night and I meandered over that way for a fitting end to our glamorous evening. Luckily for me, we ended up just outside of The Corner Office, a place I personally have always wanted to check out. Unfortunately for me, my general age group is not usually interested in martini bars and dressing to the nines when the far more casual LoDo is just down the block.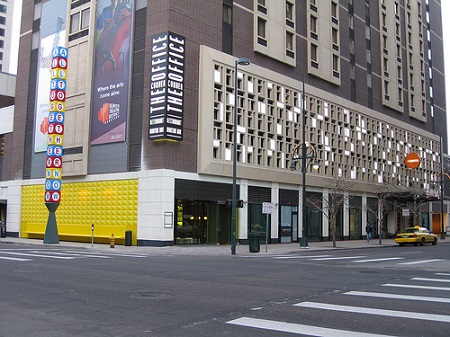 But not this night! Clad appropriately in our fancies, B and I strode into The Corner Office and plopped down. Literally, we sat on these ottoman-like chairs on wheels that seem a dangerous combination between heels and drinks, which the people sitting behind us would later prove.
Let me just start off by saying the atmosphere is really fun. We ended up tucked in a corner, but with the open bar seating to the left and the restaurant a bit separate, it was easy to converse with the people who ended up pulling up a wheelie chair and a tiny table aside us. It's a bit dark in there, hence my lack of event photographs, but I think it helps to make the place classy. At The Corner Office you can't take Snapchats or stare at your texts every minute, it will alert everyone around you. Elements of class.
The happy hour is phenomenal. With a slogan like "You're going to have to put in some overtime" sitting atop a menu of fabulous drinks and just-what-you-were-craving apps, it's hard to turn down. The prices make it even harder. Bubbly for $5 a glass? Yes. I want two.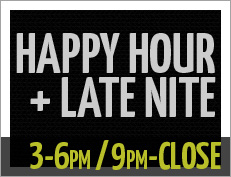 The Corner Office serves their happy hour from 3-6PM and from 9PM-CLOSE. See the full happy hour menu here.
B had a cocktail called carousal, which literally transitioned flavors in an interesting rapid-fire sort of way. Our hummus was pretty delicious, and when we ran out of pita bread and had resigned ourselves to needed another appetizer to stave off the hunger, they brought us more fresh, hot pita bread to continue with our hummus! Probably the most inexpensive yet still luxurious night out I have had in a good long while.
As a vegetarian, I can't evaluate a good deal off of their main menu courses, but as a foodie I can recognize how good they sound. They do have a few things I can have, so I may have to venture back during the day! If not, that happy hour is definitely going to be revisited here soon.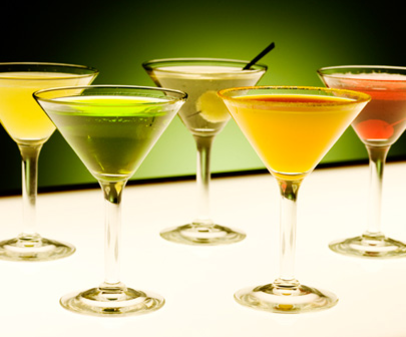 The Corner Office is located on 1401 Curtis Street, Denver, CO 80202 and their hours run from 7am – 10 (except Fridays & Saturdays where they are open until 11). They take reservations online and do both events and group functions, so I recommend everyone check it out if they're in the area!
Somebody has to inform me on that full-menu's taste.
Their official website can be found here for additional information or for the full menu.