I had so much fun interviewing my peer, Sue Bae, I decided to do another one; not only to showcase the fact that we have so much designer talent at The Art Institute of Colorado, but also to show the other end of the spectrum, the emerging student designer.
William Patterson, AKA 'Billy', is one of the most self-motivated students I have ever met. He began as a self-start, modifying T-shirts to fit the long-T style of the time, as well as fulfill some creative gaps. Initially, he would just buy a whole bunch of tees in different colors and sew halves of them together, slimming up the fit of the otherwise baggy and over-sized style while embellishing them with bleach pens for effect. These shirts caught on and he created quite a few for friends and others. Eventually, these shirts would lead him to create a similarly elongated hoodie, made from a standard hoodie jacket and elongated with a flannel panel. You can see the original of this hoodie, the one that was almost a beginning for Billy, in the photo of the designer above.
This garment opened the door for him to design the team wear for the CSU snowboarding team, something that he still does today. He went from these hoodies to a fully sourced and manufactured forest green jacket, as seen below. This new jacket is lined with soft fleece and is created with a performance stretch polyester, which has both water-repelling traits and is not as restrictive or loud as most winter gear made from ripstop fabric. You know when you have a stiff coat and it kind of swishes and makes noise? That's usually because of the ripstop fabric. Billy hated that this wasn't the best fabric for snowboarding gear and overall comfort, so he eschews the standards of gear and chooses his own fabrics based on practical characteristics as well as factoring in ease of movement and overall comfort to the design. This particular jacket even features a two-way separating zipper to allow its wearer to take it easily from the slopes to the city.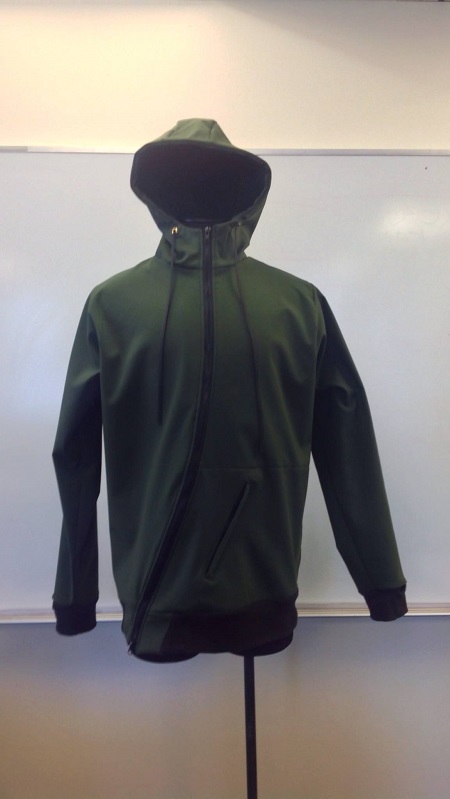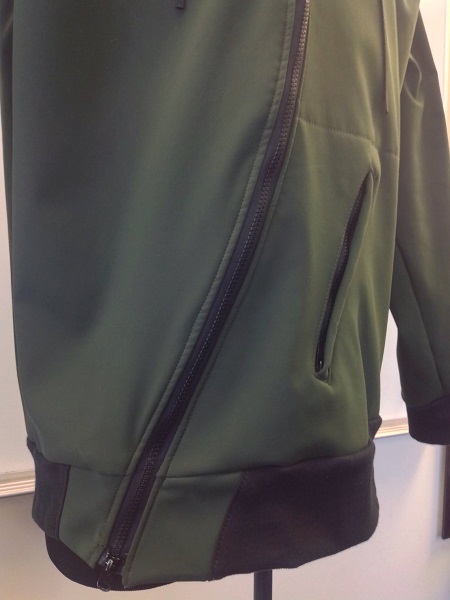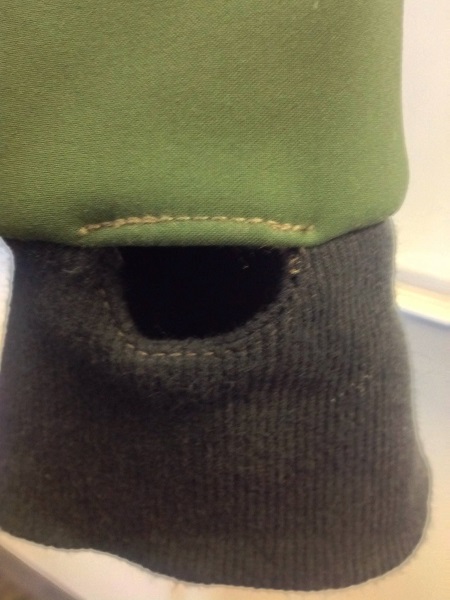 His own ideals are the catalyst for his designs. Patterson doesn't believe in following trends as much as creating something that appeals to his market. He values comfort, and his garments are practical. William Patterson's designs are always a revolutionary take on snowboard and sportswear, almost all of which only someone fully invested and immersed into that universe could produce. He fully believes in what he designs, and as someone privileged enough to witness a project proposal or two, the enthusiasm is infectious. I hate the cold and the snow, and I adore his designs.
The women's wear he produces is often interesting in its own right as well. The pieces are totally unique, and oftentimes very flattering to the female body. I've been wanting a version of this gray dress ever since he presented it in one of our classes.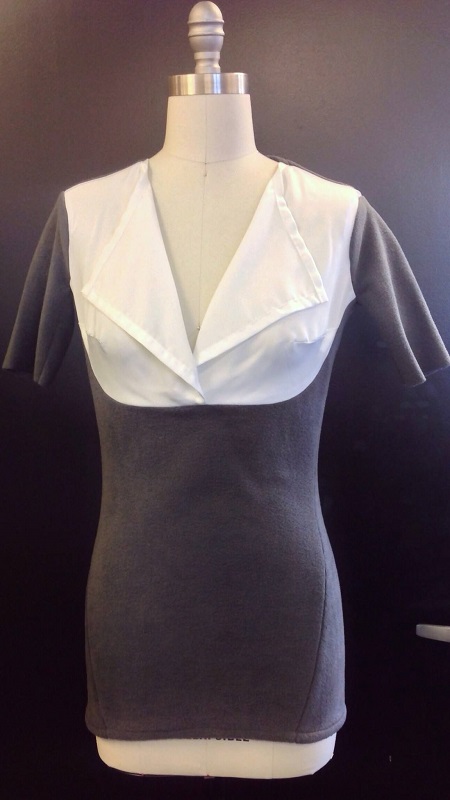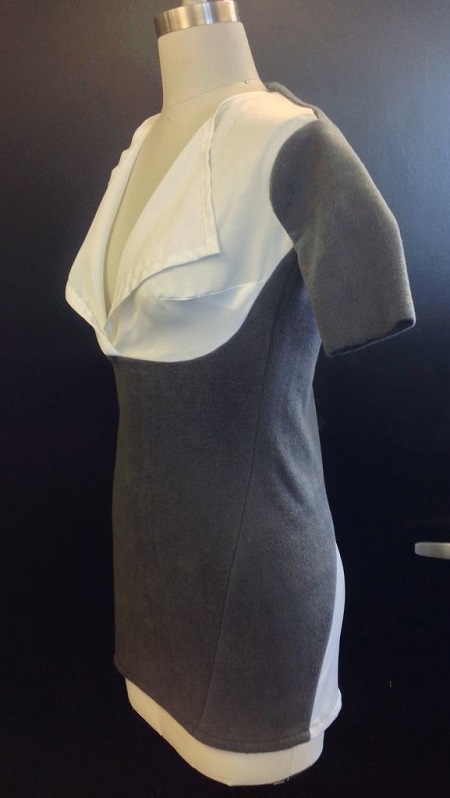 See how the side seams kind of swoop in? It's a Billy's trademark, and it's super flattering to the female form. The cut of the back and the bust area would just look so great on me…! Or any woman, for that matter.
Overall, William Patterson will be someone to look for in the future. With his intimate knowledge of his target market and what they want, he has just started on the path to create great things. Also, he believes in  producing all of his designs locally! Hooray for a local and true-to-local Denver designer! If anyone is dying for one of his designs, Billy does do freelance when he has the time, so I will be more than happy to pass along the message.
Ladies check out these dresses!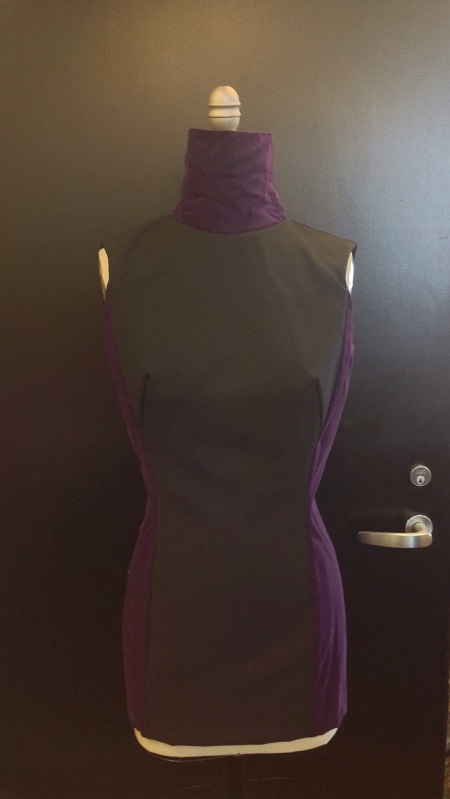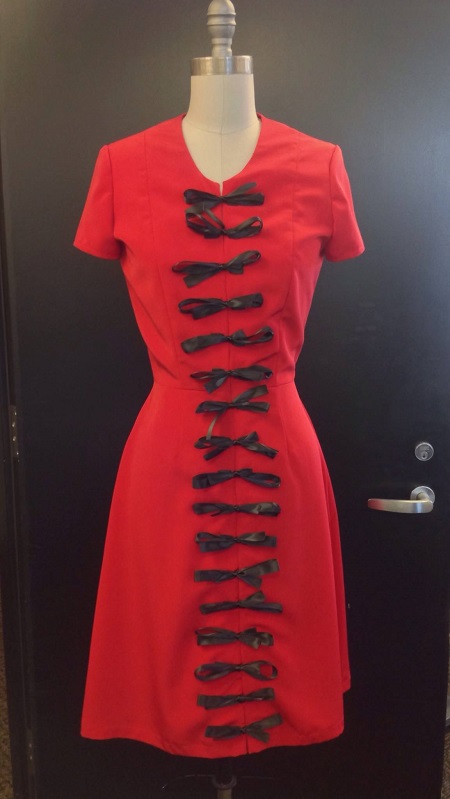 What do you all think? Any big snowboarders out there anxious for this stuff to be available on the market already?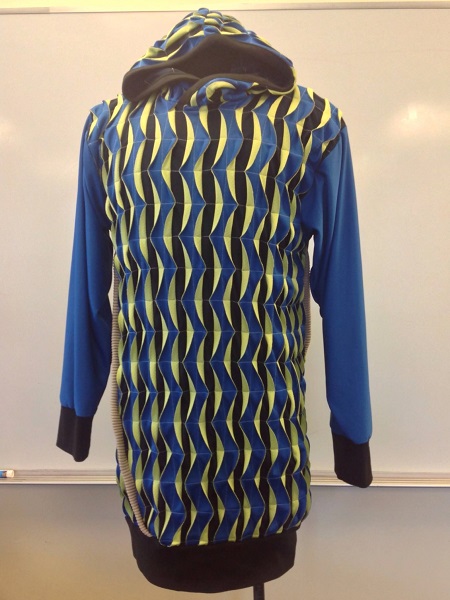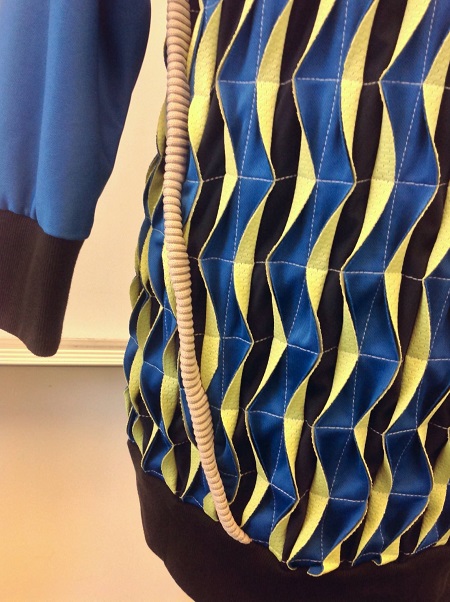 A few menswear pieces.