Okay, I'm not exactly sure that the title Editor-in-Chief is really the term or if it really says it all, but I think it's definitely time that we post something here to let all of our First Class Fashionsita readers get to know Lonza Dennis, our fearless leader.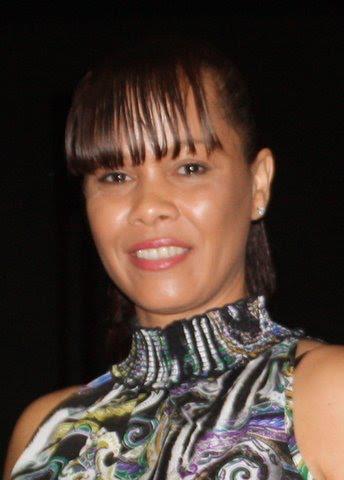 Lonza Dennis
I was recently assigned a list of interview questions from the Art Institution of Colorado to be answered by an authority in the field of Denver fashion, and Lonza and I both thought it would be fun to share them here.
Describe your unique qualifications in terms of experience, personal characteristics, and skills.
I [Lonza Dennis] am a highly skilled blogger/ social media marketer with an expert understanding of the role social media plays in networking and business development. I have successfully produced and executed several successful marketing and PR campaigns for both big and small brands, local and nationwide.
As a mentor for graduating AiC students, my job is to introduce these talents to the Denver fashion community, help fine tune networking skills, and provide a platform at FCF to allow the student to continue to explore and showcase his or her talents. For each intern, I also arrange an interview with an authority in the field. Stay tuned for Sarah's interview with Georgia Benjou from 5280 Magazine.
What are the job responsibilities? Describe a typical day.
A typical day for me at First Class Fashionista begins with a cup of coffee and scheduling. I check email and, yes, social media messages too. Then I create a to-do list and, if needed, I make adjustments to the FCF schedule and assign a writer/blogger to a upcoming show. I do a lot of email correspondence. I may also have to post an announcement at FCF and Examiner.com (called a pre-coverage post). If there is a product or event to promote, I will launch the news as early in the day as possible. Then I settle in to read, edit and publish articles. More Fridays and Saturdays than usual in November and December, I will be wrapping up the day either attending a charity fashion event, or editing and posting pictures, video and a write up for a show.
What are some of your favorite resources?
Some of my favorite resources are authorities in the field (like the Denver Post, the Westward, 303 Magazine and Fashion Denver), the internet (Google, Facebook, Twitter, Pinterest and Instagram), and other online and print publications.
What experiences, education, and personal characteristics does the job look for when hiring an assistant?
When hiring an assistant at First Class Fashionista, I look for previous college-level writing experience, internet savvyness, creativity, enthusiasm and drive. Must be self-disciplined, punctual and produce quality work.
What should be included in a portfolio when applying for a position
I ask for three writing examples, a list of relevant clubs, associations and internships, as well as a description of the applicant's interests in FCF and how FCF might impact the educational experience or further opportunities as a career professional.
So! There you have it. A little bit about the background of First Class Fashionista. Lonza Dennis is indeed a mentor of students, and it's fun to see and experience the wide array of different perspectives at FCF with the contributing, uber talented AiC students on staff and what they've brought to the table. I think it's a bit symbiotic to watch both passionate externs/interns (like myself) and First Class Fashionista grow and develop over time.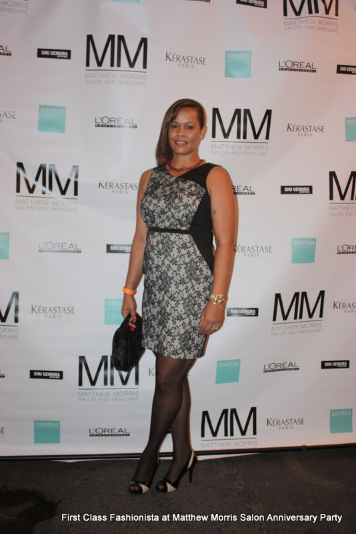 Lonza Dennis at the Matthew Morris Salon Anniversary Party benefiting American Red Cross Colorado on October 16, 2013.
In addition to being a mentor, Dennis is also an active member in the black-tie community. Many of the events we cover, sponsor, or help out with at FCF are charity events. These events go to support local or nationally-established causes and often require the free press as well as volunteered time of those involved. One such event is coming up soon. Red Ball. Red Ball Denver is a National AIDS Awareness fundraiser that raises money for the Denver Colorado AIDS Project, and is rapidly approaching with a set date of December 1st. You better believe FCF is on that sponsor list!
Personally, I have found Lonza's daily posts both fun and inspiring for anyone who follows her via social media. From a good pair of cute shoes, and upcoming Denver events to a strong inspirational quote, she definitely helps me through my day. Lonza's recent 90 Day Fitness Challenge with Life Time Fitness has influenced a lot of her posts as well, and I feel motivated by what I see.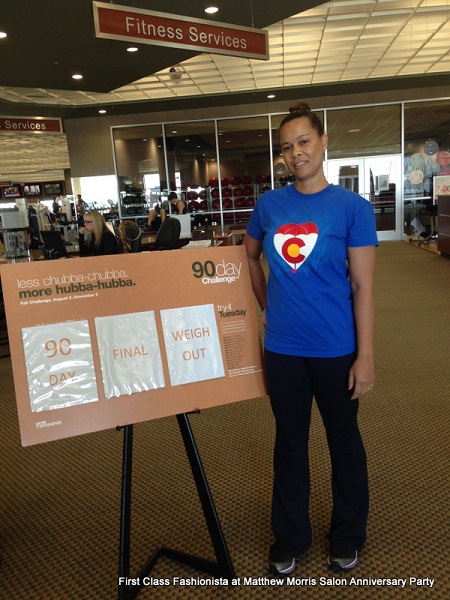 So if you want to be a part of First Class Fashionista, don't hesitate to contact our "Editor-in-Chief". Trust me, she's easy to talk to! For more behind the scenes at FCF, peruse this interview with Lonza Dennis. Thank you for reading!!!